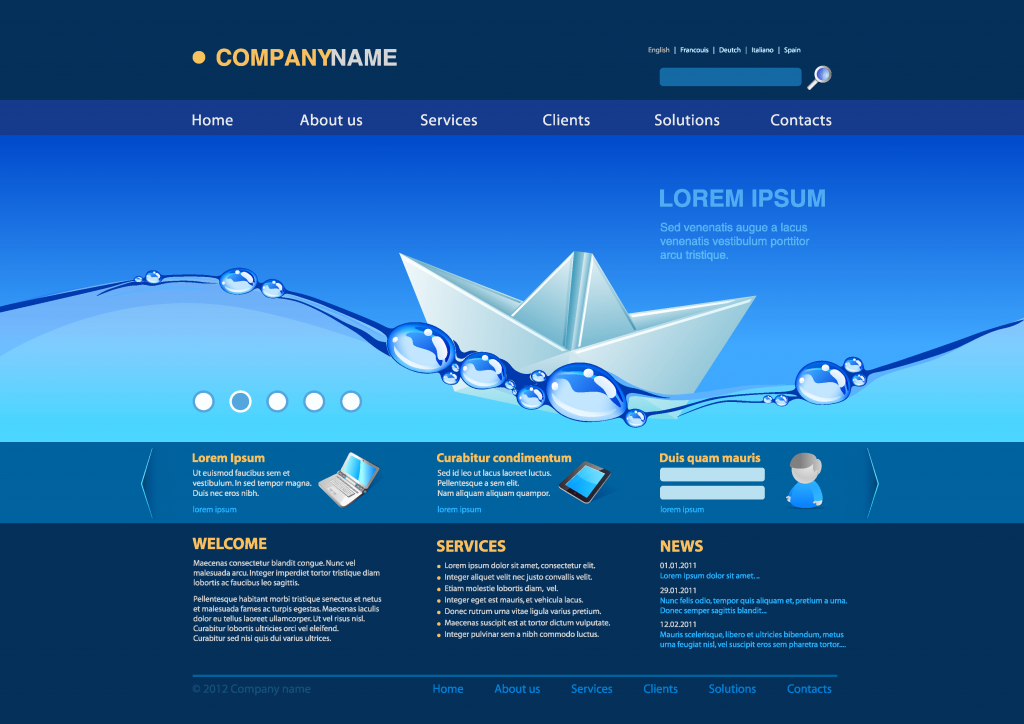 If you are asking yourself, "Does my business need a website?" the answer is unequivocally "YES!"  Over 2.6 billion local searches are performed monthly (Small Business Community – https://smallbusinesscommunity.org/2013/03/15/online-marketing-for-local-business-introduction/).  Having a website isn't just for e-commerce anymore; it's a must for any legitimate business.  Your website should be the hub to your marketing plan.
You should implement a website for a number of reasons:
Websites provide your contact information and location easily: 43% of searches use a local keyword.  86% of those convert to a phone call or visit to your physical location, according to SE Leads (http://localvox.com/resources/marketing-statistics/).  People aren't just relying on the Yellow Pages or other print directories anymore. Instead, they're trusting Google to list local businesses based on their search terms and location.
Websites provide information about your business: Businesses spend thousands of dollars creating paper brochures and fliers that end up being thrown away or misplaced on desks.  Having a website allows you to change information real-time without having to pay printing costs. Customers and prospects will always receive the latest information when they visit your site.
Websites allow you to attract new customers: Over 2.4 billion people use the internet daily.  By not having a website, you miss out on these potential customers.  Have you ever heard a business owner say, "No thanks, I have enough business"?
Websites can establish trust and credibility: What your website looks like affects the perceived value of your business.  If it looks unappealing, is rife grammar mistakes and has broken functionality, people are going to assume that your business is exactly the same: dysfunctional.  Your website is a reflection of you and your business.  By having one that is grammatically correct and well structured, your business will gain instant credibility and represent the true nature of your expertise.  One important thing to remember is that it is BETTER TO HAVE NO WEBSITE THAN A BAD ONE.
Websites can provide reviews, testimonials and your completed projects: People like to see that you are capable of doing the work that they want to hire you to do.  They also like to know that other people enjoyed working with you.  Therefore, providing customer testimonials or allowing reviews of your company online help to showcase your expertise and the qualities that make working with you unique.  You can also provide details of completed projects, showing the quality of your work.
Websites provide the opportunity for a Vanity Email: Along with your site comes the ability to have an email address that is you@yourwebsite.com.  You may think that the Gmail, Yahoo! or Hotmail account that you currently have is fine, but it lacks professionalism.  A vanity email is much easier to remember and will resonate with your clients.  A 2015 Verisign study concluded that 65% of consumers consider a vanity domain to be more credible than a generic email account.
Websites allow you to have a company blog or event page: A blog or event page on your site allows you to provide your clients with your latest promotions, events, discounts and more.  The blog also allows you to establish your expertise with your customers by writing high quality content that is relevant to them and your field.
A website allows YOU to save time and money: Your website provides your clients with 24/7 access to your company and any information that you provide.  If you add a customer portal, ticketing system or even an FAQ section, you will streamline your process and decrease YOUR cost of customer support.
A website allows you to keep up with your competition: I can guarantee that at least one of your competitors is online and if you are not, the additional people that they can reach will not even know about you.  Why make it easy for another company to beat you?  A good site can help level the playing field between big and small companies.
If you want to establish rapport with a broader set of customers, provide up to date information about your company, easily answer questions from clients, reach a new set of prospects and compete with your largest competitors, then a website is for you.  Integrity First Technology Solutions can help you create a successful website and more.  Contact us today!