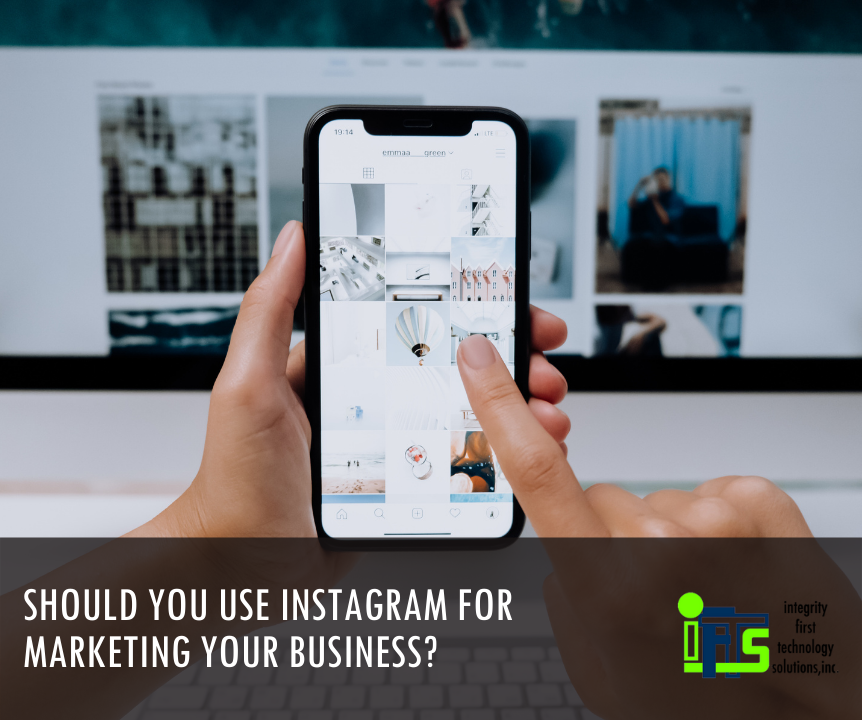 A question that a lot of business owners are asking themselves right now is:
"Will Instagram work for marketing my business?"
And the answer is a resounding YES!
For companies and influencers alike, Instagram has evolved from a simple social media network in only a few short years since its debut in 2010.
Instagram's popularity has only just begun. Despite this, the site is constantly expanding, as seen by the millions of active users that visit it every day.
Instagram is a great tool for companies wanting to increase their visibility and improve their web presence. Like other social media platforms, this one will be a perfect fit for your marketing efforts.
Entrepreneurs (like yourself) from all around the world should think about joining the Instagram revolution.
If you don't, here's what you'll be missing:
1 – You can use Instagram to advertise your business and generate more sales
The main goal of your marketing activities is to expand your customer base and increase your revenue. How else can you get what you want if you're not present where your consumers are?
Is Instagram worth your time? Of course.
Statistics reveal that more than 30% of the 500 million daily active users have made a transaction on the Instagram app.  Get in on that action!
2 – You can develop and track effective advertising strategies for your company
Use Instagram to advertise your business since it allows you to build highly targeted ad campaigns. You may market your products and services to individuals based on age, hobbies, behavior, location and more!
This social media platform may help you get your business in front of individuals who are more likely to make a purchase than if you were to rely on 'spray and pray' marketing. Use your ideal client as a guide to targeting your ad campaigns.
Some of Instagram's targeting features aren't even available on other social media sites. Think about getting social on Instagram now to take advantage of the chance to use this effective sales channel.
3 – Connect with your audience by telling your unique story
Instagram is a photo-sharing app where you can show the world your life. Despite the fact that it may not seem significant from a business standpoint, remember that presenting a compelling narrative is a wonderful approach to connect emotionally with your audience.
It's critical to build strong customer relationships, and Instagram gives you a platform to show your followers what your company is all about.
Create a business account on Instagram and take advantage of all the features it has to offer if you want to remain in touch with your followers (and gain new ones along the way).
4 – Get personal with your clients and get their feedback
Instagram gives you the option of naturally growing your following. This means that you may expand your customer base without spending a ton of money on advertising. As a result of this and other factors, Instagram's average engagement rate is higher than that of other social media networks.
Instagram is a great platform for getting to know your fans and having meaningful conversations with them. Using Instagram to create discussions and encourage your followers to engage in is a great way to get your message out there. This approach makes it simple for companies to keep tabs on brand references.
If you want to discover what your consumers enjoy and hate, Instagram is an excellent resource. Start interacting with your fans on Instagram immediately and don't miss out on the possibility to collect important feedback!
5 – Keep a watchful eye on your competitors
Even if you haven't opened an Instagram account yet, your competitors probably have, so keep an eye out.
Why shouldn't you use Instagram marketing if your competitors are?
Additionally, being active on Instagram allows you to maintain tabs on your competition and learn what works and doesn't for them. Look at:
Materials being published
Frequency of posts
Posting times
Updates
Stories
Using all of this knowledge, you may learn about some of the industry's best practices and develop your own unique marketing plan to reach new consumers.
Want Some Help?
If you want to start marketing your company on Instagram, but aren't sure where to start, let us help!  Call IFTS today at 412.715.6266 or email us at si@iftsdesign.com