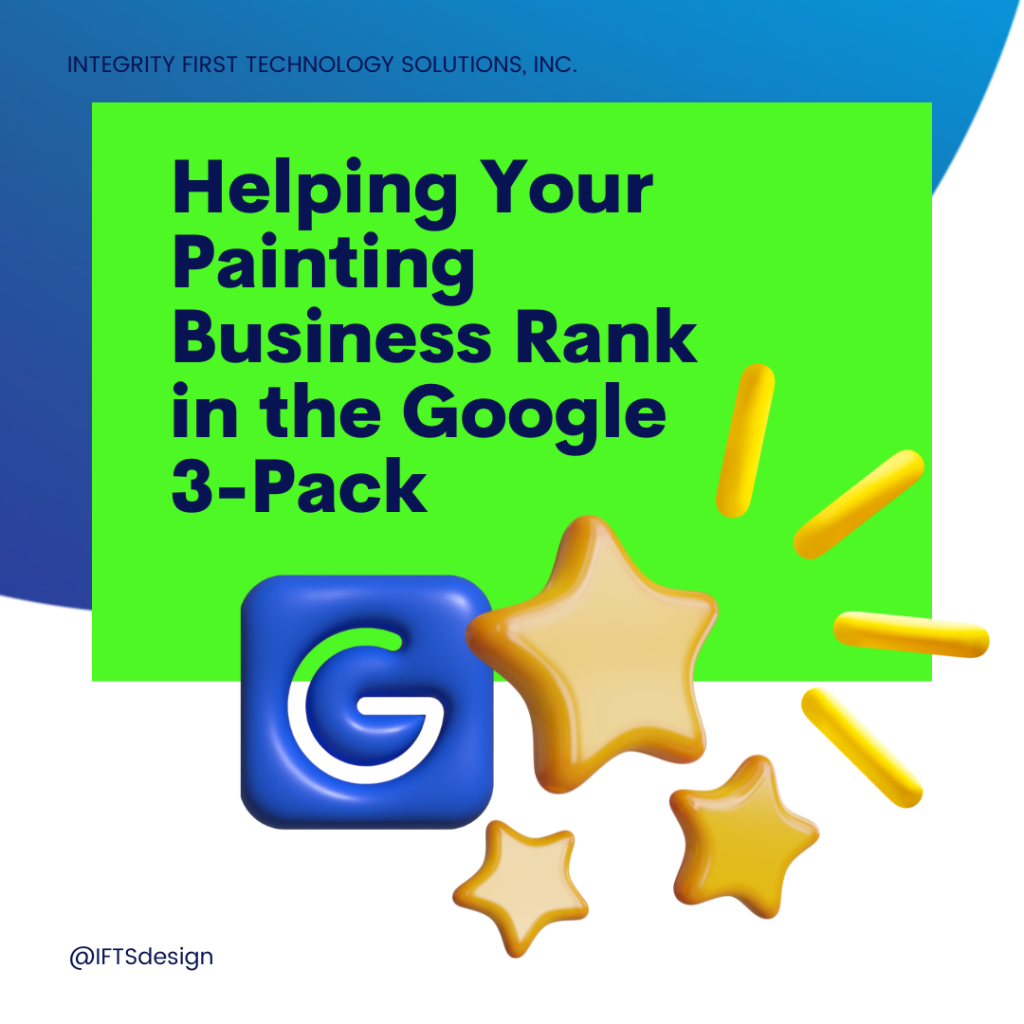 When you search for a local business on Google, the first three results that appear are known as the Google 3-Pack. The 3-Pack (also known as the local pack or snack pack) is displayed with a map that provides the location of each business as well as basic information about each business. The 3-Pack is above normal search results, which makes it a valuable piece of real estate for any local business that wants to reach people who are looking for something in their area.
Let's talk about helping your painting business rank in the Google 3-pack.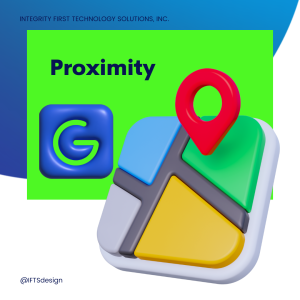 In our experience, a lot of phone calls come from just showing up below the map in Google when someone is searching for a painter.
The best part about this? These calls are coming to you free of charge. So, how do you get more of these free calls?
To rank in the 3-pack, Google looks at 3 things:
1 – How close your business address is to the searcher, or proximity
2 – How prominent your business and brand are online, or prominence
3 – How related your company is what the person is looking for, or relevance
Now, you can't do much about the first one, so you need to concentrate on the other 2.
Let's start with prominence.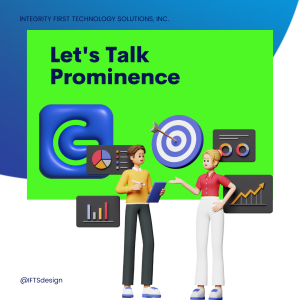 For this, Google is going to look at how many other websites link to you online.
This isn't about the quantity of links, but the quality of the links. So, you want to be sure to have links from all of the organizations that you belong to and if possible, from all of the charities that you participate in. These are the types of high-quality backlinks that Google is looking for.
Google is also going to look at a bunch of different online directories/citations and make sure that your name, address and phone number all match what is in your Google Business Profile and on your website.
If you've moved locations a few times, you may want to look into a tool like Yext to help you get that all straightened out. We also offer this service at our company.
Now, let's move onto relevancy.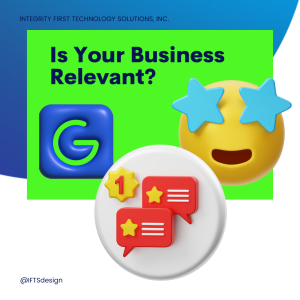 It used to be that the closer your company name was as seen in your Google Business Profile to the search terms that someone put in, the more likely it was that you would show in the 3-pack. However, companies started to game this system by naming themselves things like "Pittsburgh House Painters" in their Google Profiles. Once Google became aware of this issue, they replaced looking at the business name with looking at your reviews!
So, Google now wants to see detailed reviews about your company, and they will look at the keywords used within the reviews to determine the relevancy to a person's search term.
For example, if someone in Oklahoma City was looking for someone to paint their living room, Google would probably expect words like "interior painting", "painters", and "OKC" to be in the review text.
So, what does this tell you?
You need to get reviews on a regular basis to establish the relevancy that Google wants to see.
Unfortunately, these can't just be any reviews.
They need to be high-quality reviews that mention words that Google wants to see…which will help you get more free phone calls.
So, how do you accomplish this seemingly impossible task of putting words into people's heads? 
You're not a magician.
Well, when you ask for a review via text or email, we have found that it's good to provide a nice basis for them, which helps avoid writer's block and allows you to put ideas in their heads…kinda like Inception, but without Leonardo DiCaprio.
As an example, you could send the following email:
"Mrs. Smith – 
We hope that you found our service to be extraordinary.  If that is the case, we would love for you to leave us a review.
To help you get started (and avoid writer's block), we have found that the most impactful reviews answer these questions:
What work did we do for you and where are you located?
Why did you pick our company?
What was the best thing about working with our company?
Would you recommend us to family and friends?
Please click here and it will take you directly to our Google Review Page: [Link]
Thank you for choosing us and we really appreciate you taking the time to leave a review." 
By asking these questions, you help guide them to use the words and phrases that will make your reviews relevant to most searchers looking for companies like yours. In addition, they will leave reviews that look non-spammy and well thought out.
The other thing about reviews is that you need to get them regularly…and this is for a few reasons.
Reason 1 – Google wants to see recent reviews to help with relevance
Reason 2 – Prospects want to see recent reviews to help them make a decision
In fact, almost 50% of people won't even consider a review relevant if it was written over one month ago.
So, you'll need to create a system that helps you get reviews on a regular basis.  We have a whole video about this, which I'll link to in the description.
As a bonus, you should respond to reviews to help increase your relevancy. In your response, it gives you a chance to mention the place you worked and what the job was. It also allows you to express your gratitude to the person that took the time to leave you a review.
So, in summation, ranking in the 3-pack requires 3 things:
Proximity

Prominence

Relevance
Because you can't change the first one, be sure to concentrate on the second two to have the best profile possible and get more phone calls than your competition.
If you have any questions about the topic discussed in this article, or if you need help with ranking in the Google 3-pack, contact IFTS at 412-715-6266 or email Stacey Ivol at si@iftsdesign.com.