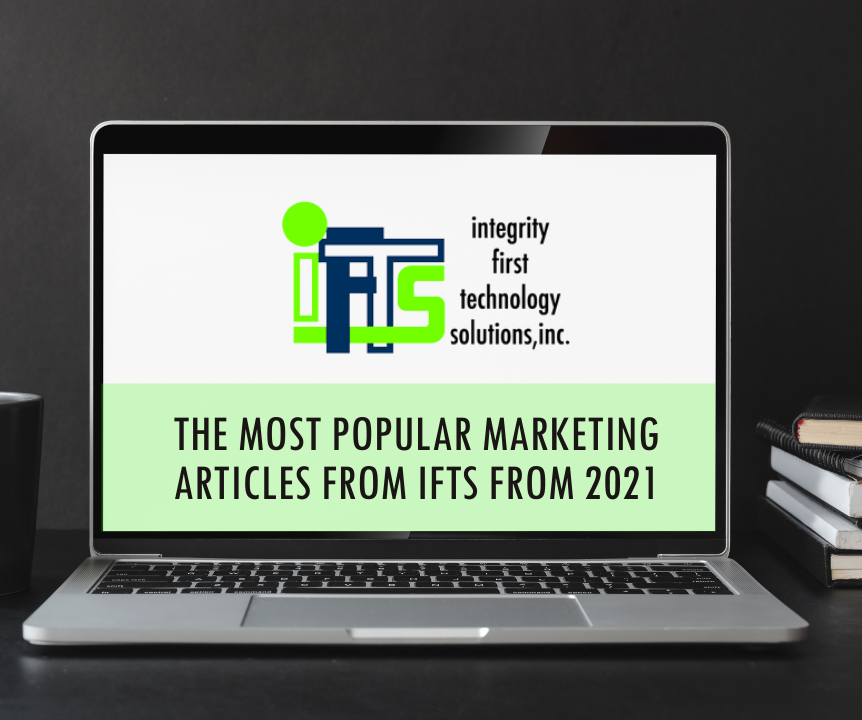 Every type of business requires its own set of marketing methods. Whether your painting company is just getting started or is ramping up to meet ambitious growth targets, you'll need a comprehensive marketing approach to get you there. Your painting company's growth may become stagnant if you don't have one, which isn't where you want to be!
In this article, we are going to recap our top five most popular blog posts from 2021. For more information on any of these topics, be sure to check out the full article or corresponding YouTube video for each topic!
As a painting company, it's critical that all of your customers, particularly those in your immediate neighborhood, are aware of your existence and can locate you if they need your services. This is referred to as local marketing.
A painting firm can advertise directly to the specific location where it operates through local marketing.
Painting companies who use local marketing methods can attest to the increase in business that comes with it. Here are a few of the advantages you can't afford to overlook:
Target customers based on their interests

Low-cost

Your business will appear in local search

Lasting business relations

Branding and brand control

Scaling your business

Accessible booking

Keeping track of marketing efforts
Implementing a well-thought-out local marketing plan may help any painting company develop significantly.
Read the full article on this topic where we dive into these 8 benefits of local marketing for painting companies and why you should start implementing these strategies today.
If you want your business to stand out from your competition and you want to dominate local search, you need to focus on developing a system that will generate a consistent stream of positive online reviews for your company.
When someone in your neighborhood searches for a company like yours, you need to appear first in the organic search results and be the obvious pick. 
Google considers internet reviews when determining organic ranking. Quantity, quality, frequency of delivery, and product/service keywords will all be taken into consideration. Then they'll look at the same thing for your competitors. To appear higher in the rankings, it is critical that your company outperforms its competition in each of these areas.
Here are 10 ways to get more reviews, improve your local search visibility, and boost your company's online presence.
Create a "Review Generation Strategy" to get reviews on all of the sites that matter to your clients.

Ask your 5-Star Reviewers for referrals

Train your employees to ask for reviews 

Use feedback forms proactively to stop negative online reviews and comments 

Respond to every review to build trust with future prospects and increase your online authority 

Request online reviews from your happiest customers

Ask your 5-Star Reviewers to leave reviews on multiple platforms (or on video) 

Make collecting customer emails part of your onboarding process 

Use SMS texts to request reviews 

You can use incentives, but be cautious with the rules
The value of internet reviews and keeping track of your online reputation is critical to your company's success.
To read more about these 10 ways to get more online reviews, visit our full article where we dive into the details on how to consistently get multiple positive reviews while improving your visibility online.
Go to YouTube.com and sign in using the sign in button in the upper right corner. If you already have a Google account, sign in with that email address and password.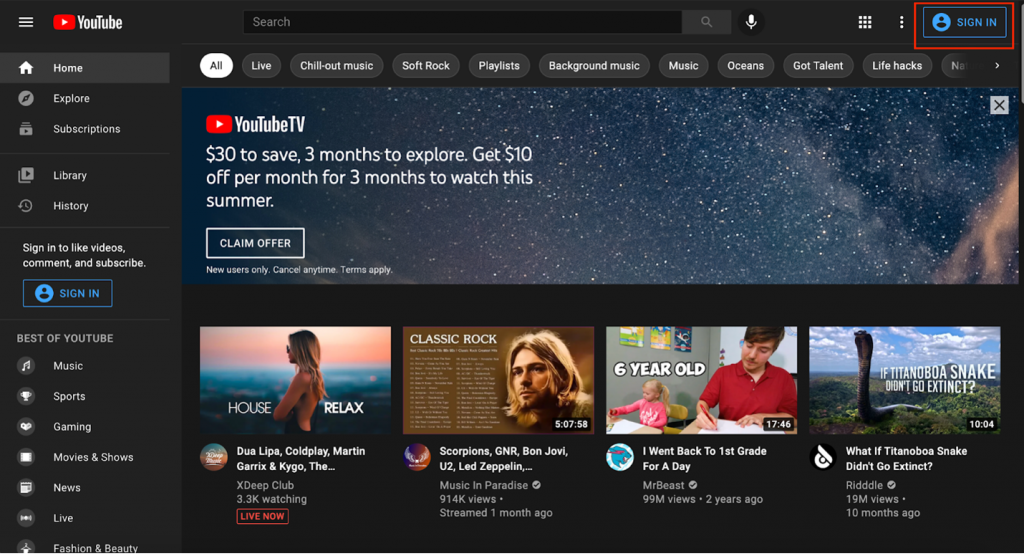 In the top right corner of the screen, you will see your profile icon. Click on the circle icon and select "Create a Channel".

From this step, you will be prompted to choose your channel name and profile picture.
3. Customize Your Channel
In this step of creating your YouTube channel, you will focus on making your channel welcoming to visitors. This will also help with your SEO.
Visit the customization tab in YouTube studio.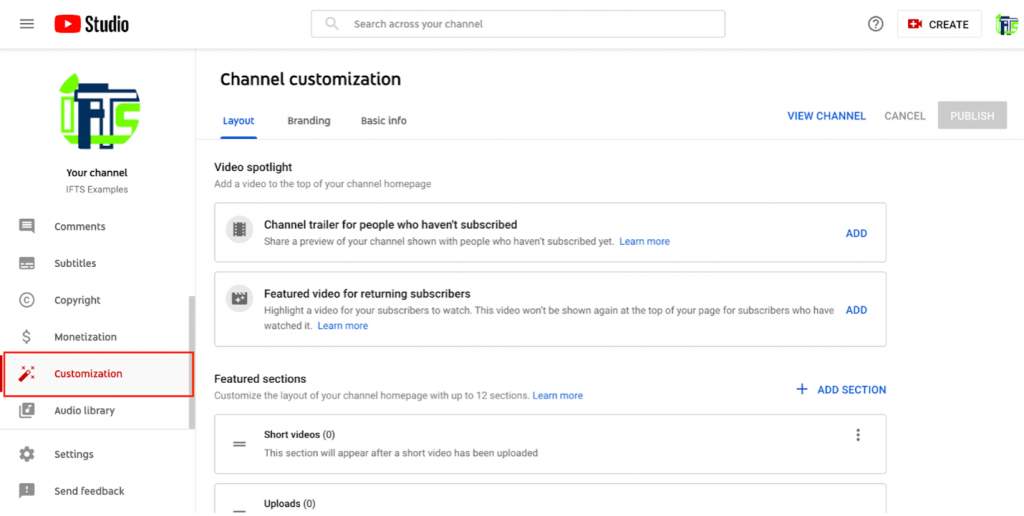 Here, you will see three tabs – layout, branding and basic info.
Under this tab, you may choose and manage what people will see when they visit your channel. When someone visits your channel, the main video they will see is the video spotlight. You can include a channel trailer for individuals who haven't yet subscribed to your channel. This is just a short video showcasing what you do and what viewers may anticipate from your channel.
Under this tab, you can edit elements such as your profile picture and banner image. If you know what a Facebook cover photo is, a YouTube banner image is very similar. When someone views your YouTube channel, this banner will show at the top of the page.
You may update your channel name and description under the basic info tab, as well as add translations in other languages, links to sites you wish to share with your viewers (such as your company's website), and contact information if you want people to email you with inquiries. Make sure to provide a link back to your business.
After making changes to any of these tabs, always be sure to hit the "publish" button to make your edits live on your channel.
To continue reading about how video marketing benefits your painting company, check out the full article here.
Do you find it difficult to find new customers online? If so, social media is your answer!
Painting companies have always depended heavily on word of mouth to gain new clients. While this is still a very relevant – and constructive – method of marketing, technology is allowing modern-day digital advertising to gain momentum. The Internet provides businesses with a variety of options for reaching a larger audience and maintaining control over their reputation. Social media is one such tool.
Social media platforms are more than places for business pages and profiles to be housed. They serve as hubs for individuals to interact, share their thoughts, make suggestions, and express their likes and dislikes – doesn't that sound a lot like word-of-mouth marketing to you?
Let's check out the top 5 social media platforms for painting businesses!
This video-based platform offers areas for sharing photographs, going live with an audience when launching videos, and building a community. Do you want to demonstrate your painting abilities? Maybe you could provide a how-to video on how to paint like a pro? YouTube is your best bet if you want to go the video route.
For all types of businesses, creating a Facebook Business Page is a top choice. It may be used to develop a range of content geared on attracting, nurturing, and retaining customers. You may use Facebook to publish text, images, videos, contests, and events, as well as create an ecommerce page where you can sell products/services or schedule appointments.
Instagram has swiftly evolved into the easiest platform to advertise services to a younger target audience, as it attracts a younger demographic than Facebook. Who said that young people aren't homeowners or that they don't require painting services? Many individuals, especially DIYers, prefer to spend time on Instagram looking for new ways to spice up their homes.
This site supports photographs and short videos; utilizing the proper hashtags while uploading these will help you gain more followers than you think! The site also has a number of features that allow you to conduct surveys and polls, make lengthier videos, and share interesting content from within the platform.
Twitter is a wonderful alternative if you're searching for a formal way to interact with your audience. On Twitter, text material is restricted to 280 characters. As a result, if you need to send a lengthier message, you can start a thread or utilize alternative platforms.
LinkedIn takes the cake when it comes to professionalism. It's the only social networking site where formality reigns supreme. On LinkedIn, however, you won't find many active business pages; rather, it's the business owners and their staff that are more actively and continually seeking connections. On LinkedIn, B2B networking is a major deal.
Has the Apple iOS update affected your Facebook advertising this year? Now that Apple has implemented new privacy updates to iOS 14.3, users are actually able to see how each app uses their data. 
The most major change is that instead of asking customers to opt-out of having their data monitored, Apple will instead need them to opt-in to having their data tracked.
Facebook has been attempting to counter Apple's claim that it will harm small companies. They took out newspaper ads, ran Facebook ads against it, and looked at other possibilities, but the rollout has already been in effect for a year. 
What happens when people opt out of being tracked?
When people opt out of being tracked, what does this mean for your Facebook ads?
You won't be able to track online conversions from mobile users the same way you used to, and your retargeting audiences will shift or be missing iOS users.
What happens when they opt into being tracked?
Facebook has estimated that 10–15 percent of individuals will opt-in to being tracked. What does this mean for your Facebook Ads?
You won't be able to retarget iOS website visitors anymore

You won't be able to use the "Audiences" function to prevent your current clients from seeing your ads

Your conversion tracking numbers will become skewed
So, what can you do to limit the impact of this change?
Do You Need Help Marketing Your Painting Business?
Implementing a well-thought-out local marketing plan may help any painting company develop significantly. IFTS has helped a lot of companies boost their sales using the tactics mentioned in this article. Let us help you too!  Call 412.715.6266 or email si@iftsdesign.com to get started!