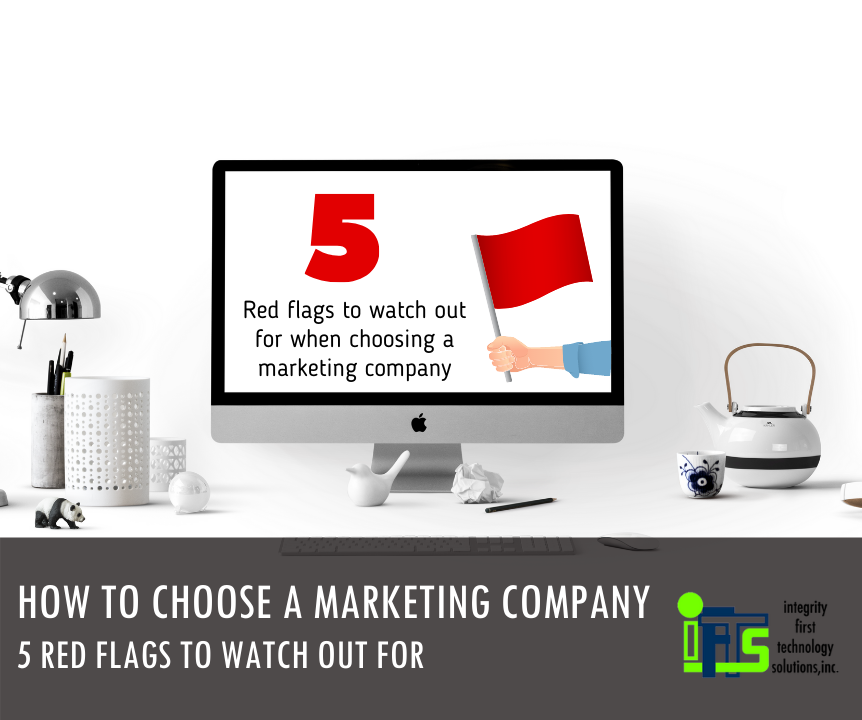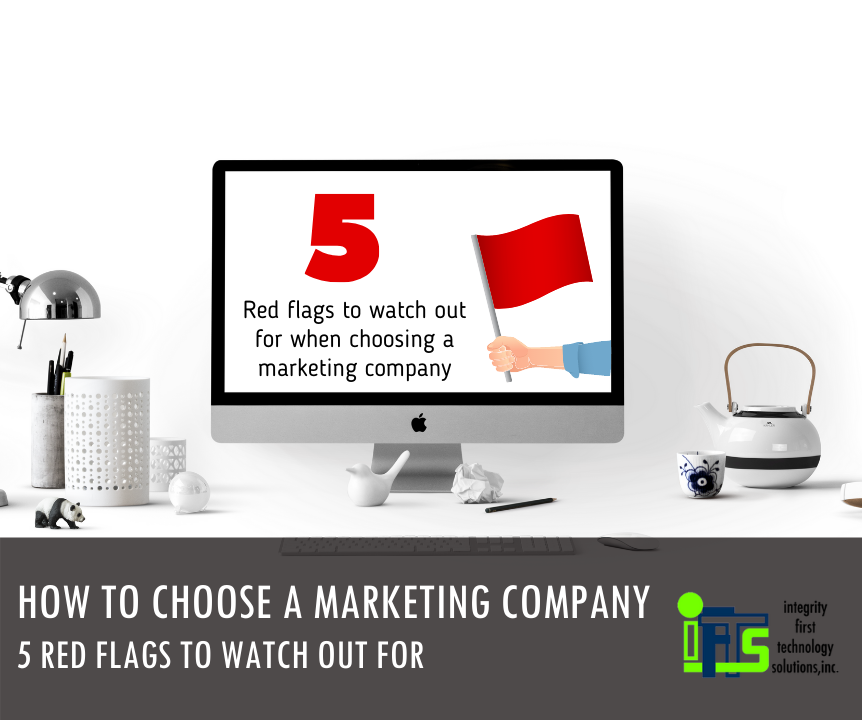 Most everyone that we talk to has a story about how they were screwed by a marketing company…
Our web designer disappeared after he created this site and now we don't know how to make changes
We were promised a number one ranking with Google and we aren't even on the first page
We spent thousands on Google Ads and didn't get one lead
Does this sound familiar?
Our goal is to make sure that this never happens again.  So, in this blog, we are going to cover 5 red flags to watch out for when choosing a marketing company for your business.
#1 – Watch out for anyone with canned strategies
Canned strategies take a one-size-fits-all approach to marketing a business.  So, if you are given the exact steps that a marketing company is going to take before you've had a chance to tell them about yourself, this is a red flag.
Optimizing a page for "Divorce Attorney Miami" may require completely different steps than optimization for "Divorce Attorney Pittsburgh". 
Keyword Research is required!
Marketing companies should be looking at what the competitors are doing in your specific area to rank well. Then, a plan should be developed using similar techniques. This plan should include primary keywords, secondary keywords, onsite SEO (search engine optimization) and offsite SEO.
If no research is performed, you're just guessing at what will work. In the end, this normally turns out to be money wasted…not to mention, no clients gained.
As Google's algorithm becomes more and more sophisticated, it is harder to know what is working without looking into it. Google has a ton of ranking factors (over 200!), some of them based on locale.
Make sure that the marketing company that you choose creates a plan based specifically on your needs.
#2 – Watch out for unreasonable page ranking guarantees
Many times, you'll receive emails from companies that promise to get you ranked #1 for a certain keyword or they'll promise to get you "on the front page of Google". Other times, they'll claim that if you don't rank in 6 months, they'll work for free until you do rank.
Google makes the rules. There are no companies with outside influence on ranking. There is absolutely no way that a company with integrity could make any of those promises.
So, if you see any type of page ranking guarantee, run the other way. This is not a company that you want to do business with.
Additionally, if a marketing company touts that they are a "Google Partner", this only should be used in the context of Google Ads.  Their partner status can't help them or you with SEO.
#3 – Watch out for freelancers, students or "companies" of one that haven't been around for a while
I can't tell you the number of businesses that we have worked with that have had their web designer ghost them. They're typically left with a website that they don't know how to edit or even sign into. The story typically starts out the same way:
"My nephew/cousin/mother's friend's daughter knows how to design websites and they were cheap to hire…"
When hiring a web designer/marketing company, cost should be considered. However, it should not be the ONLY consideration.
Yes, websites cost a substantial amount of money.  You need to own your domain, have a hosting plan and then create the website itself.  Most small business websites will cost between $3,000 and $25,000, but your website is your online face.  You want to make a good impression.
When hiring someone to create your website, experience is an important factor.  An experienced web designer will talk to you about conversions, keywords, ROI (return on investment), consistent messaging and more.  These topics will all be discussed before the website is even started.
#4 – Watch out for companies that won't let you talk to their current clients
A good marketing company will let you talk to their current clients. In fact, they should make this offer to you before you even ask.
Why?
Because a good marketing company has happy clients that want to talk about all the new business that they are getting due to their marketing!
Now, no marketing campaign is 100% effective. So, it helps to be able to talk to people about how a business handles bad situations as well. This should give you an idea about the company's character.
At IFTS, we will happily give prospects access to any of our current clients.  However, we have one caveat that we add to this.  We always ask our prospects to leave talking to our clients as the last thing that they need to hear before making a decision.  We don't want to bug our clients unnecessarily.  So, we only want people that are seriously considering hiring us to contact our clients.
Bottom line? A good marketing company should not be afraid of you talking to their clients.
#5 – Watch out for giant companies where you are just a number
There are some giant marketing companies out there that make their profit due to the sheer volume of companies that they work with. They have sales reps that sell you on their amazing sounding plans.
Your website gets created and then nothing happens. You call your rep to find out what's happening only to discover than your account has been transferred to another rep that isn't familiar with your account. Once he or she reads through the account notes, they try to upsell you on another package that will really get you leads.
Does this sound familiar?
Most of the time in the larger companies, the sales reps have a quota that they must hit each month.  They also don't know the details of what they are suggesting, just a high level overview.  Then, they don't do the work, the "coders" do.  If there is an issue, you have to contact your rep.  Then, the rep will relay your issue as they understood it to the "coders".  It becomes a game of marketing telephone, where everyone wins but you because you're paying for these interactions.
A small to mid-sized marketing firm tends to be a better fit for most small businesses.  Typically, there's no strict sales quota and the salespeople tend to be more informed about the details in the actual implementation of the marketing plan.
The more you know about marketing companies…
Now that you know the flags to look for, you should be able to have a much better experience in your search for a marketing company. We suggest starting with talking to us, IFTS. We offer a free one-hour consultation where you tell us about your company, your goals, your marketing journey and more. From that meeting, you'll walk away with an actionable plan no matter who you end up hiring.
Call 412.715.6266 today to get started!