Your painting company provides a wide range of valuable services to local homeowners and businesses as a painter. The problem is that you're simply one of many comparable businesses. So, what distinguishes you from the rest of the pack? 
Customer service and high-quality products are equally as important as flawless execution. However, implementing SEO solutions to develop your organization is an equally crucial, if sometimes forgotten, component.
What is Search Engine Optimization for House Painters?
Search Engine Optimization (SEO) is the practice of improving your website's visibility in search engines like Google, Yahoo, Bing, and so on, in order to attract more traffic to your site. Increased visibility in search engine results pages (SERPs) means that you're more likely to attract new and existing consumers. 
Unlike PPC advertising, which suck up a significant portion of any marketing budget, SEO may be done for a fraction of the cost. PPC results can be seen instantly, while true SEO advantages may take some time to show up. For most painting contractors, a combination of PPC and SEO is suggested.
Types of Search Engine Optimization Your Business Can Use
Although SEO appears to be a straightforward procedure at first glance, digging deeper reveals a considerably more nuanced process. The "mechanism" of SEO has several moving parts, including, but not limited to, keywords and content. 
There are two basic types of SEO elements – Onsite SEO and Offsite SEO.
On-site SEO is when you make changes to individual parts of your website to make it more likely to show up in search engine results. This includes things like keywords, formatting, navigation, URLs, load speed, on-site blogging, and responsive design, among other things.
Off-Site SEO is the work you do to improve your SEO by doing things that aren't on your website. A lot of people think that link building is the most important part of off-page SEO, but it also includes things like business profiles on social media, articles, link building and more.
How Can You Get Started In SEO With Your Painting Company?
SEO is a lot more complicated than just researching keywords and putting them on your site. This is a good reason to pay more attention to it and not just ignore it. There are many parts of SEO that don't cost anything but your time and effort, and they can be more effective than other marketing methods. 
Search Engine Journal says that inbound leads (like from SEO) cost 61% less than leads that have to be bought (like cold calling). It is also very easy to use tactics once you know how to do them.
So, let's get started!
Social Media – It's a good idea to post material from your website or blog on social media networks like Facebook, LinkedIn and so on to increase traffic to your site. Post often and engage with users in a professional manner to build a following.
Link Building – We've previously established that link development is a critical component of any successful SEO campaign. Google doesn't care about the size of your painting company. By guest blogging, submitting your pages to relevant directories, and providing valuable material that other people want to share, you may utilize link building to establish your authority. 
On the other hand, anyone who uses black hat techniques, such as low-quality methods and spam, will be punished, no matter how big their business is.
Local SEO – Local SEO is the same as SEO but tailored to local search engine results. This implies that the material you generate and distribute should include information about your business's location, city, or town.
Consumers and home service providers both benefit from Google's preference for local content. When you have the right tools to target people in your location, your adverts and content will be more successful.
Here's how MailChimp explains local organic search results:
After analyzing the behavior of users during trillions of searches, Google figured out that people seeking certain types of businesses need results from their immediate area. That's why Google's local search algorithm includes a proximity factor, which is a fancy way of saying that Google takes your location into account when you search for a local keyword (a query with local intent). This happens even when the searcher doesn't include a city name or "near me" in their search.
Long-tail keywords have a large role in local SEO. To locate words that describe your painting company's services and mention the location, you may use tools like Google Keyword Planner. Using these keywords in your article can help you rise in the ranks of search engine results.
How To Know If Your SEO Is Working
Measurability is one of SEO's finest advantages. In order to learn more about your website's visitors, including their origins, paths to your site, and activities while they're there, you may use Google Analytics. Using this data, you can take advantage of the fact that a certain search phrase is directing users to your site and incorporate this keyword in your content.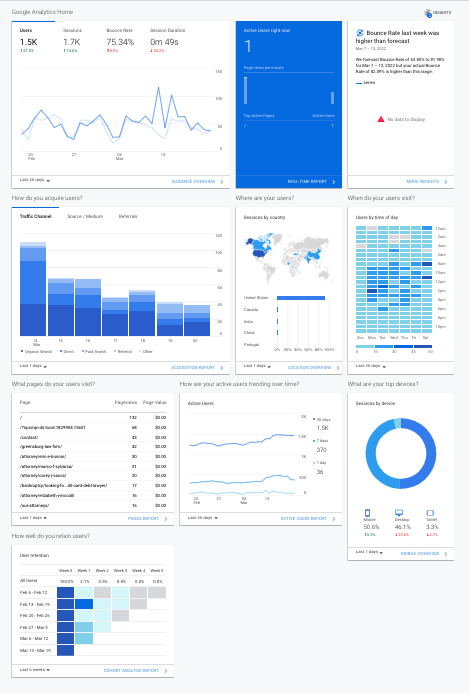 How Can Local SEO Help Grow Your House Painting Business?
Let's go a little further and see exactly what these services can achieve for your business.
Improve Your Online Visibility
Painting companies that get their name out there are more likely to expand and grow. You have the opportunity to appear at the top of search engine results by executing an effective local SEO plan. 
Even if customers don't click on your links on your website, they will still notice your brand. As a result, your company's name and products become more recognizable to them. This is a great approach to increase your brand's visibility over time!
The ultimate purpose of an SEO strategy should be to assist you in increasing revenue. In fact, this is exactly what local SEO can achieve for your painting business. Having a Google My Business account is one way to get your business in front of more local clients.
Outrank All Of Your Competitors
As a result of employing local SEO techniques, you'll be able to outrank your rivals in the Google search results and attract clients who otherwise would have opted for your rivals. If people see your website first, they're more likely to click through.
Generating Organic Traffic For Your Site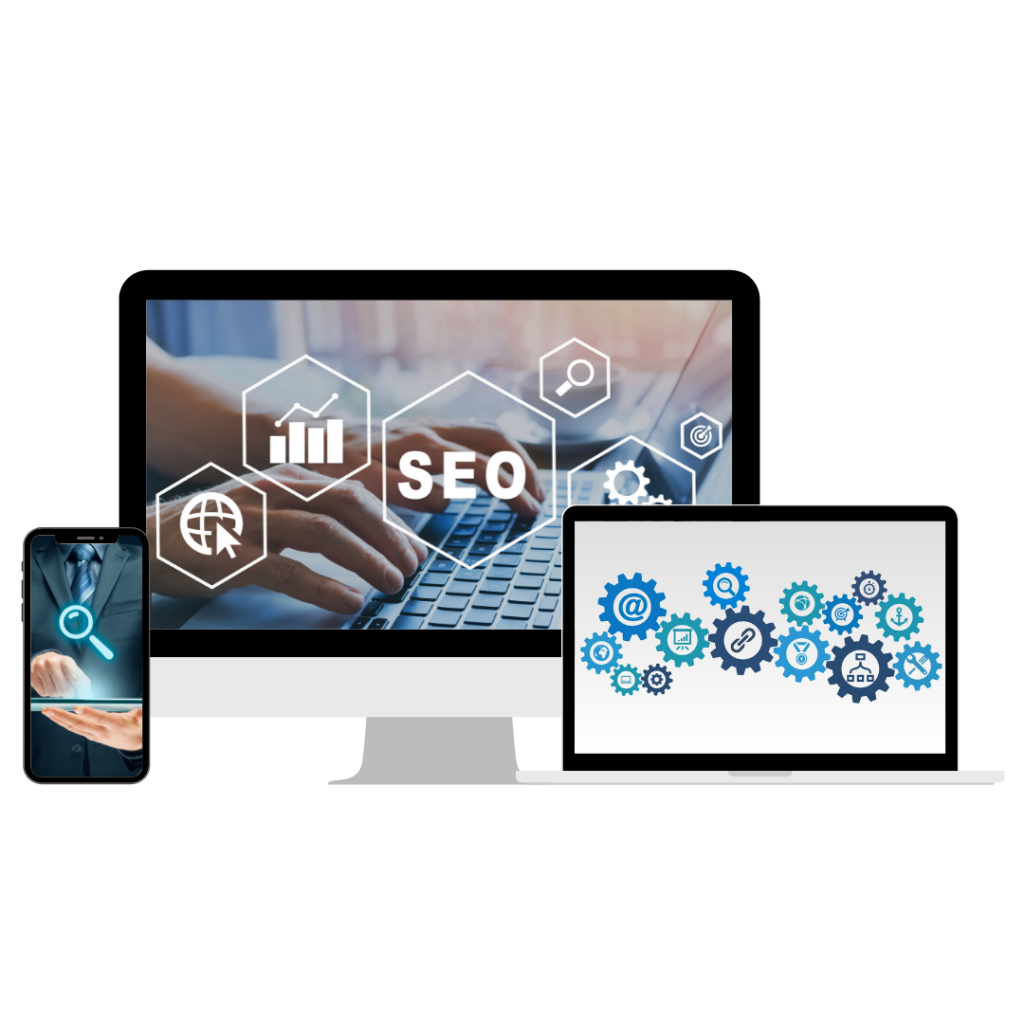 Search Engine Watch conducted a study that arrived at some incredible findings: 63 % of people use multiple devices to find a local business.
Four out of five searches via mobile devices lead to a purchase, often within a few hours, the survey said. Compared with other devices, the mobile phone showed the highest conversion rate, with nearly 80 percent of mobile phone searches ending in a purchase.
When consumers in your area search for the services you provide, it's critical that you show up in local search results. And the best way to achieve it is through a local search engine optimization approach.
You Need SEO For Business Success
In order to be successful and relevant in today's business environment, Search Engine Optimization is a must-have. SEO is essential for painters. Even if you have a great service, you won't be found online if you don't have SEO. To put it another way, customers can't discover you when they search for what you do online.
If you're in the painting business, knowing your local customers better than anyone else might provide you an edge over your rivals in the home service industry. It's an excellent chance for you if they're depending only on outbound marketing or are simply hoping for the best with their websites. This happens more often than you think.
There's no need to start off with a huge budget – start small and build up as your business grows. Keep in mind that SEO is a long-term process, not a sprint!