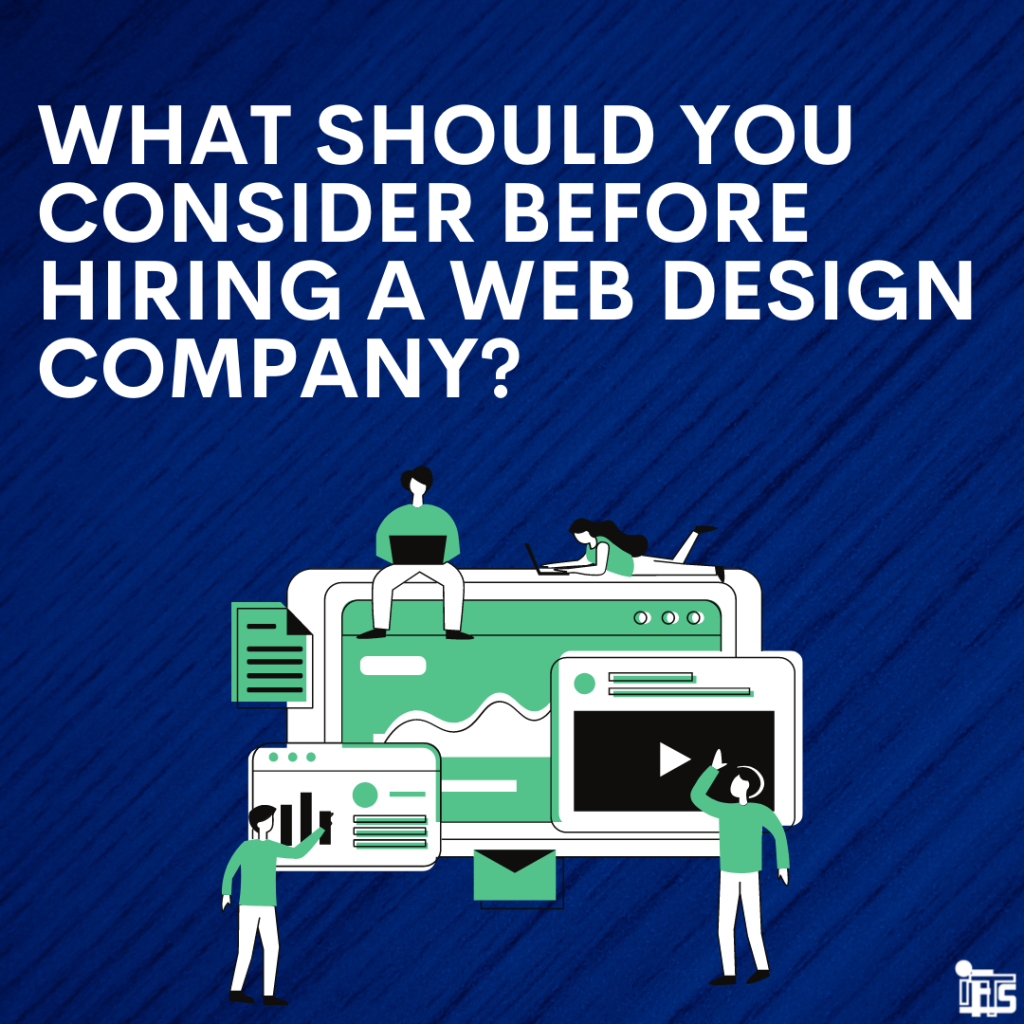 So, you're looking for a well-designed website that keeps people engaged while still being simple to use AND converts visitors into clients? 
Get in line! 
A website that is proactive in addressing your requirements and business goals has become more essential than ever before.  In this day of information overload, having an online presence that reflects the unique features of your business or services while still being simple enough to not only attract but also retain customers is essential. You need to stand out among the almost 2 billion websites that exist today.
Remember – there is no need for consumers to waste time on a confused or dysfunctional website when there are hundreds (often thousands) of alternatives available to them at the click of a button.  
Keep all of this in mind as you conduct research and attempt to determine the most appropriate route when developing your company (or personal) website. There is no reason to squander your time or money, but a few well-timed and well-placed investments may go a long way toward ensuring your success.
Did you realize that some individuals make their entire career designing websites?
Okay, so you probably already knew that, but think about the following scenario: 
Your home requires plumbing or electricity. Considering that these are important factors in your overall quality of life, are you willing to put in the hundreds of hours required to learn how to do it yourself, knowing that the chances of making an error are significant? 
Alternatively, are you planning to engage a professional, certain that their knowledge and skills will ensure that your requirements are fulfilled? 
Another scenario that is commonly encountered:
A business owner will tell us, "My teenage nephew is really good at computers and promised to help set up a website for our company this weekend."
Does this nephew know about SEO, website speed optimization, CTAs, internal and external linking, Google Business Profile optimization, congruity across your online presence and other factors that help your website rank as well as convert? Our guess is probably not.
Most people don't know what must go into a website to make it work for your business in 2022.  There are 175 new websites created PER MINUTE every day.  The "If you build it, they will come" mindset no longer works like it did twenty years ago.
Designing a profitable or promotional website is critical to your company's livelihood, and while DIY projects are a fun and educational way to pass the time and learn something new, the truth is that there is a lot more to online success than meets the eye. 
A professional web design company employs multiple people that are well-versed in the complicated and diverse requirements of many types of websites. 
Throughout their careers, they have gained incomparable expertise that serves as a precious basis for their current endeavors. This experience has given them invaluable knowledge that serves as a priceless foundation when starting a website design project.  This is why I strongly recommend that you hire a professional when it comes to creating your website. 
However, the type of expert you choose is equally crucial. 
Figure out what you need the website to do
Before employing someone, it's critical to have at least a basic understanding of your own requirements and objectives. Because pro web designers work with a large number of clients, understanding what you want before you talk development with them will guarantee that you and the designer are a good match and will assist them in providing you with exceptional service.
What kind of person or company do you want to work with?
It's also crucial to be aware of who you're working with. 
Because of the internet, it is simple for people to market themselves as "experienced professionals" (yet another reason to have a high-quality website!). 
Investigate what you're looking for; if you come across someone claiming to do it for a significantly lower price, be skeptical; you'll most likely wind-up spending twice as much money to get a useless site back up and running. 
Don't be afraid to ask questions! You are knowledgeable about your industry, and they should be knowledgeable about theirs. 
Inquire about their opinions on your project and see whether their ideas are compatible with yours. Look at their previous work and see what other sorts of sites they have worked on and the industries that they are familiar with.
Due diligence is important when choosing a web design company
Another component of "knowing who you're hiring" is to request a portfolio and references from past customers. Be careful to research the designer's past work; it's critical that you choose a firm that can collaborate with you and meet all of your business requirements. Reviewing work from prior clients is a valuable and instructive approach to obtain honest feedback about the quality of the designer's work, his or her willingness to collaborate, and overall professionalism.
You'll want to know who will be engaged in the creation of your website after learning more about the firm itself. Web design and development are comprised of several different components. You should inquire as to whether any of the services being supplied will be outsourced and whether the firm has a group of employees with whom they operate on a regular basis. 
Make a list of everything that you want your website to be capable of
You should also check to see if the company provides all of the features that you are searching for. For example, having a mobile-friendly or responsive website that adapts to any screen size might be a distinguishing feature of your site that sets you apart from your competition in certain situations. Find out what sorts of services the web firm provides and make sure that they are in line with your expectations and the requirements of your organization.
Is there a timeline that you have to meet?
Another issue that has to be addressed is deadlines. If you have deadlines, it's critical that you communicate them to anyone you hire so that they can ensure that your project is successfully completed on time. 
You want to ensure that anyone you employ will devote the necessary time and effort to your project.  Make sure they will develop an appealing and easy-to-use website in a timely manner, so that you are not forced to wait months for your company's website to go up.
Hiring a web design firm is a good investment for your company, and the appropriate expertise may make a significant difference in your performance and profitability. 
In your hunt for a web designer, make sure you do your homework and be clear on the type of relationship you are seeking. Don't be hesitant to ask questions or obtain references/portfolios from potential candidates. 
Hiring the right company to design your website is just as important as hiring a web designer in the first place!
Hiring IFTS for your web design needs
Thinking about hiring IFTS, Inc.?  We offer a free one-hour consultation to hear all about your business goals and what you want your website to do for you.  After that meeting, we can provide references and other information about past projects.
To get started, schedule your appointment today by calling 412-715-6266.