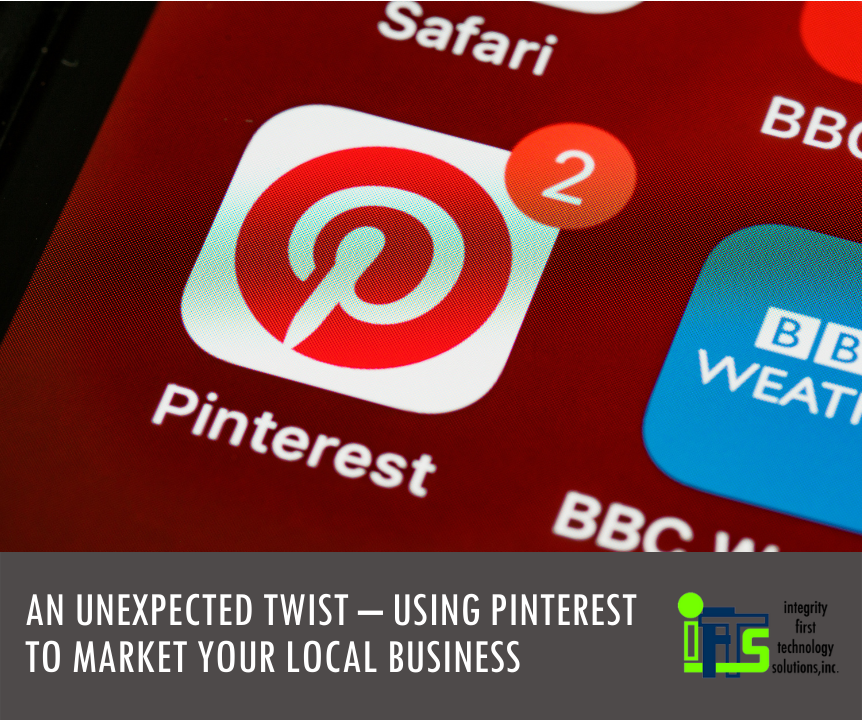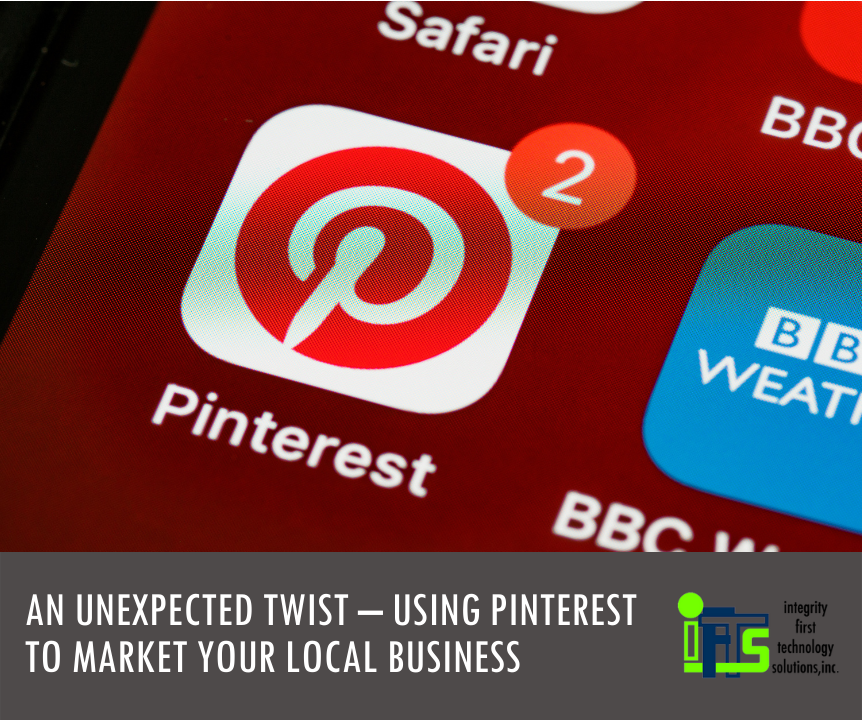 Have you thought about using Pinterest to market your local business?
Or, have you tried using Pinterest to no avail?
Local companies need to start using Pinterest to their advantage! It's not just for DIY projects or party ideas anymore.
This social media powerhouse has the ability to make a marketing campaign a success because of its 440+ million active members. Targeting moms? 80% of US moms are on Pinterest!
Find out how you can utilize Pinterest to boost your company's bottom line and reach more clients by reading on…
First, Create A Profile In Pinterest That POPS!
Creating and optimizing a corporate Pinterest account is possible despite the fact that personal accounts on Pinterest are minimal.
Be sure to register your account on Pinterest as a business.
Fill in your data and personalize your account to make your business stand out. Before continuing, be sure to add and validate your website address.  This way, you also get a backlink for SEO purposes.
Create Your Pinterest Boards & Start Pinning
When it comes to Pinterest success, establishing and personalizing your boards is the first step towards success. Brainstorm your clients' interests and create boards that would attract their searches.
Sharing and organizing your material on Pinterest is all about managing your pins and boards. You want to curate content that you think your customers and prospects would love. The sooner you have your boards up and running, the sooner you can start pinning your material regularly.
Make The Most Of Pinterest's Aesthetic Appeal By Focusing On High-Quality Images
Visually showcasing your products/services and your brand is an important part of Pinterest marketing success.
You can get the most out of your Pinterest account if you provide high-quality Pins and updates that your followers will like. Impressing your audience is the best way to transform this social media platform into a valuable friend.
Don't Forget That Pinterest Is A SOCIAL Platform
Genuine human connections are the cornerstone of establishing trust with your customers. Engage with your followers if you want people to engage with your Pins.
On Pinterest, you can quickly "socialize" by following other companies in your niche (or complementary niches) and like/re-pin content that is relevant to your industry. Engage with your audience on a regular basis by posting to discussion boards and participating in polls whenever feasible.
Get Ahead Of Your Competition Using Pinterest Marketing
Make sure your Pinterest marketing approach has a solid foundation if you want to outshine the competition.
What sort of content performs best on the platform may be learned via Pinterest Analytics. Look at the most popular Pins and make adjustments to them to see if you can get better results. Try using jargon that your clients would expect of someone "in the know" about your niche.
Increase The Number Of People Who See Your Best Pins On Pinterest By Promoting Them
Joining Pinterest and using it to promote your company is a smart move! However, if you're serious about increasing your company's visibility, you should think about running a Pinterest marketing campaign.
It's possible that Pinterest is a great fit for your business if you're wanting to expand your reach and connect with new clients.
Want To Get Started Using Pinterest To Market Your Business?
Contact IFTS now at 412-715-6266 to learn how to use Pinterest to build up your local company right away!