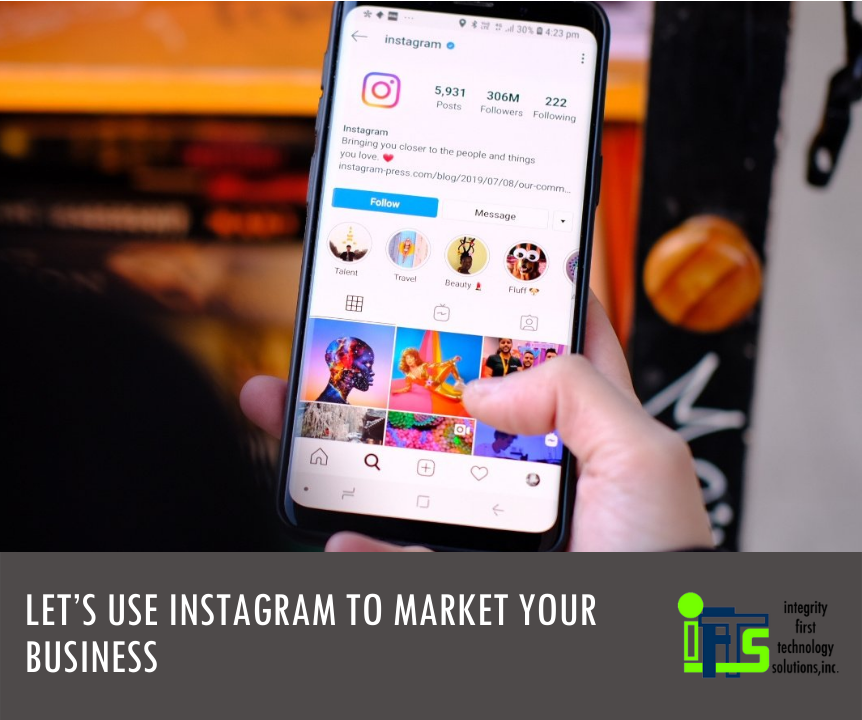 Have you been looking at all of the social media platforms and wondering…
Why should I use Instagram to grow my local business?
If so, this article is for you!
Instagram is more than just another social media network; it can be an extremely effective marketing tool for small companies.

With over one billion users checking their feeds on a regular basis, Instagram is an excellent choice for anybody trying to increase their visibility and web presence. Not only that, but most people spend almost an hour every day on this platform.
So, why Instagram?
Reason 1 – It's Easier Than Ever To Run A Successful Ad Campaign For Your Business On Instagram
Most companies use advertising to promote their goods and services. Instagram allows them to do it in a very targeted manner. To avoid "shooting blanks" with generic advertisements, you can target the exact right demographic as a local company owner.
Get your business in front of the individuals who are most likely to make a purchase by using Instagram to your advantage. To take advantage of Instagram's fast sales funnel, create a business profile now.
Reason 2 – Instagram Allows You To Keep In Touch With Your Followers
It's critical to establish a personal connection with your audience, and Instagram gives you the opportunity to do just that.
Telling a compelling tale is a terrific approach to connect with your audience in today's fast-paced, technology-driven world. It's time to get with the times and take advantage of the benefits Instagram has to offer in terms of connecting with your audience.
Give your clients and prospects a behind-the-scenes look at your company with short videos or images.  Let them put a face to your company's name!
Reason 3 – Instagram Is A Great Way To Get To Know Your Consumers
Instagram gives you the ability to grow your audience naturally. As a result, you won't have to spend money on advertising to expand your audience.
You may get to know and interact with your Instagram followers on a regular basis. Use the platform to spark conversations and ask your followers to participate. As a result of this, companies can keep tabs on mentions of their brand and learn more about what consumers are saying about their products and services.
Get your clients' opinions and find out what they really think of your brand!
Reason 4 – Instagram Can Help Increase Your Sales
Your ultimate marketing goal should be to expand your audience and increase your revenues at the same time. You'll have a better chance of reaching your objectives if you're present where your consumers are.
Think about it: With 500 million daily active users, you have a chance to connect with your potential consumers and motivate them to make a purchase on Instagram from you every day!
Reason 5 – Keep Tabs On Your Competitors Using Instagram
If your competitors use Instagram to market their business, you should too!
Keeping an eye on your competitors is easier if you're on social media. Discovering the growth strategies of your rivals may teach you about industry best practices and aid in the development of your own unique marketing plan to attract new clients.
Make sure not to copy, but to learn from their lessons.
Do You Need Help Marketing Your Business On Instagram?
IFTS has helped a lot of companies boost their sales using Instagram and other social media platforms.  Let us help you too!  Call 412.715.6266 or email si@iftsdesign.com to get started!