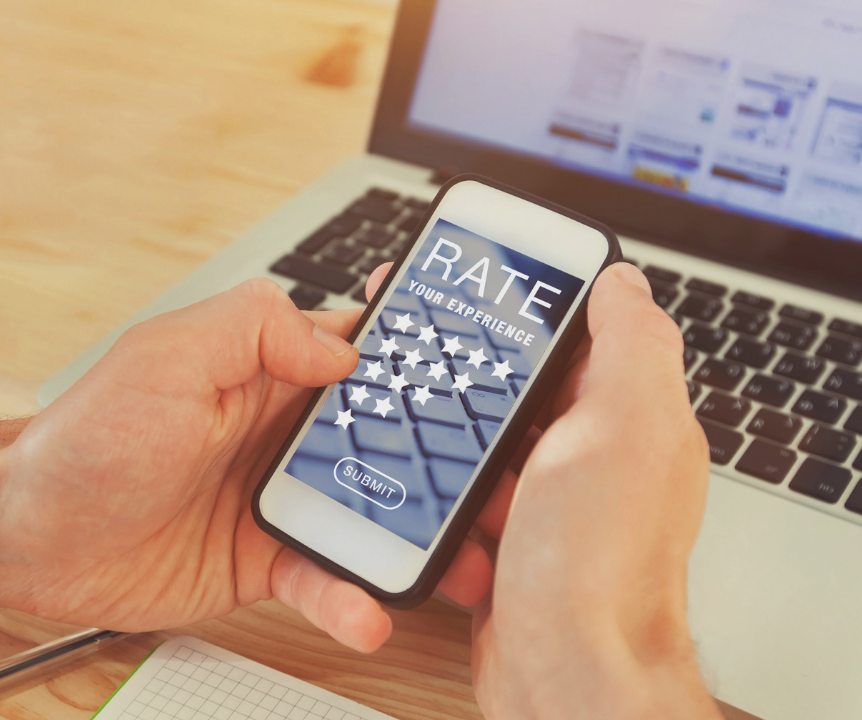 Did you know that when it comes to choosing a local business, 91% of people will read online reviews?*  In fact, 84% of people trust online reviews as much as a personal recommendation from a friend or colleague.**
Having online reviews is VERY important for your business.  However, there is a second step that is often forgotten. You need to respond to these reviews as well.
Responding to reviews can benefit your company in many ways:
It shows that you care about your clients and that you are appreciative of their time
Google looks favorably upon companies that take the time to respond to reviews
Businesses that respond to reviews actually earn up to 49% more than businesses that do not according to a recent study by Womply***
If you are not responding to your online reviews, you should definitely start!
When it comes to receiving online reviews, there are 3 distinct outcomes
You receive a positive review
You receive a negative review
You receive a fake review
This article will go over what to do in all three cases.
Case 1 – How to respond when your business receives a positive online review.
If you receive a 4 or 5 star online review, thank the person that left it.  It's that easy!
A few rules for these positive responses:
Don't use the same "Thank you" wording every time
Make sure to respond within one week
Try to include their name or their company's name within your response
BONUS POINTS: If they mention something specific about your business that they like, mention that in your response.  As an example, if they say "I really enjoyed working with ABC moving company. They packed everything up and had it in my new house in under a day!"  Your reply could be "Thank you, [person's name]. We pride ourselves on our quick turnaround guarantee".
Here's a list of sample replies that are short, sweet and work great. Feel free to use them for your own responses:
Thank you, [name].  We always try to be available to our clients!
[Name], we really appreciate you taking the time to review [business name].  Thank you for the review.
We really enjoyed working with you, [name].  Thank you for the review!
We appreciate the review, thank you!  [Company name] enjoys working with you on your [business type] needs, [name].
Thank you for taking the time to leave us a review, we really appreciate it.  We strive to provide excellent [service] to all of our customers!
[Name], thank you for the review.
We really appreciate feedback from all of our clients.  Thank you, [name], for taking the time to review our [agency/company/business].
Hi [Name], thank you for taking the time to leave a review!  We like making working with us as easy as possible.
Case 2 – How to respond when your business receives a negative online review.
When you receive a negative review, a normal response is to get angry or defensive.  However, don't let those feelings be reflected in your response. You do not want to seem overly emotional.  In fact, sometimes it is a good idea to have someone else help you craft a response or to sleep on it for a day.  You do want to be sure to respond within one week so it does not appear like you are ignoring the bad review.
When writing back, don't be emotional and stick to the facts.  Apologize for the situation, but don't take the blame. You can say "I'm sorry for the experience that you had" or "I apologize that you feel that way".  Then, offer to discuss that matter offline – either in person or via phone. Sometimes, this conversation can turn that one star into five.
Make sure to keep the response succinct and to the point.  Remember, you are responding not only for the person that left the review, but you are showing prospects that you care about the client experience.
Don't freak out about one or two bad reviews.  Most consumers don't expect to see a perfect score.
If you do receive a bad review, respond accordingly.  Then, to offset it, contact 3 clients personally that you know will give you a good review.  Once they leave their reviews, your average will be back up again because:
1 star + 5 stars + 5 stars + 5 stars = 16 stars / 4 reviews = 4.0 average rating
Case 3 – How to respond when your business receives a false online review.
If your company receives a false online review, whether it is accidental or malicious, there are a few things that you can do.
If you have definitive proof that the review is false, you can report the review to the site that it was left on.  Here are the links for how to report a false review:
Google – https://support.google.com/business/answer/4596773?hl=en
Yelp – https://www.yelp-support.com/article/Will-Yelp-remove-a-false-or-defamatory-review?l=en_US
Facebook – https://www.facebook.com/help/439579999521224/
However, this reporting process is not always timely or smooth.  The review sites tend to side with the reviewer, so your proof must be indisputable.
To combat the review immediately, you will (again) want to contact multiple clients that you know will provide good, truthful reviews of your company.  These will effectively "bury" that bad review.
Want to put your review system on autopilot?  Check out IFTS + ReviewLead! We take over all of the difficulty of getting reviews and act as your negative review triage specialists.  Sign up for one month free and see how we can help you! https://reviewleads.iftsdesign.com/
Sources
*https://www.brightlocal.com/learn/local-consumer-review-survey/
**https://www.brightlocal.com/learn/local-consumer-review-survey/
*** https://www.womply.com/impact-of-online-reviews-on-small-business-revenue/#impactofreviews-section2–