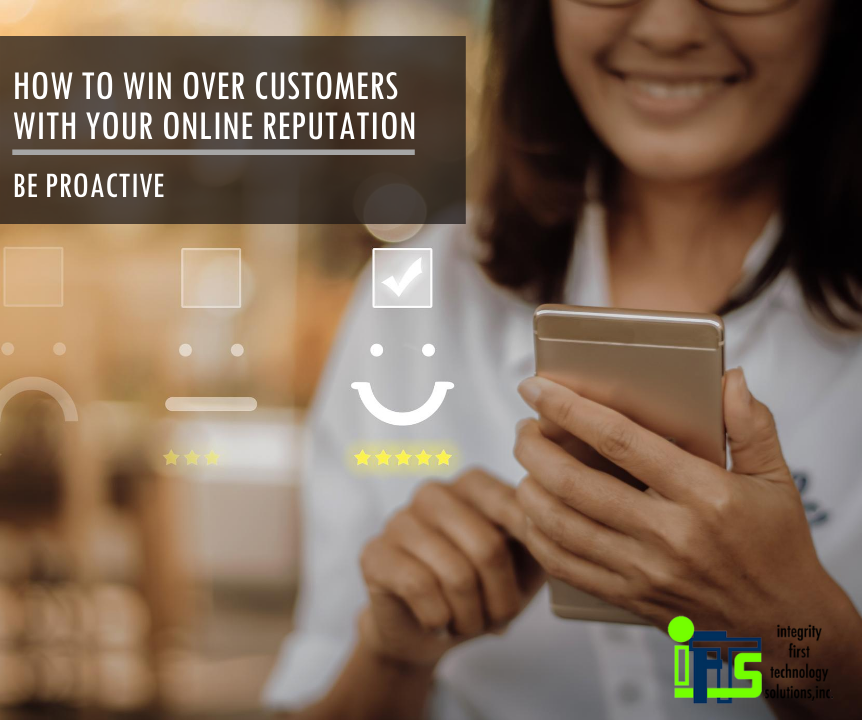 Are you looking for some online reputation marketing tips? If so, you've come to the right place!
Marketing your business online in a traditional way is on the decline due to the way that people are now using real customer recommendations. Frequently, before they spend any money, they'll hop over to Google, Facebook, Yelp, Amazon or any other site that gives recommendations to check out what other people are saying. This helps them feel like they can make an informed decision about how and where to spend their money.
To help make the buying decision easier for prospects doing research, businesses must begin to build, grow and protect their online reputation. This includes monitoring online reviews, blog comments, top ten lists, directories and more.
Even if you are actively asking for reviews and responding to negative reviews, you'll need to take it up a gear to highlight your positive online content via multiple marketing channels. This will result in boosted sales (and a happier owner)!
Get More Clients with Proactive Tactics for Online Reputation Management
You must use online reputation management tactics if you want to show on the first page of Google. It also ensures that your company's page shows up in online searches for your business name. This activity helps you attract more leads, retain your clients, and saves you money by helping you avoid the cost of fixing a poor public perception.
To help grow your business cost-effectively, you'll want to use a proactive approach to the following activities:
– Monitor your company's online presence
– Respond to both negative and positive reviews
– Request new positive reviews from your clients
– Publish good reviews and useful content online that ranks highly
Monitor Your Company's Online Presence
Knowing where and when your business is being talked about is a big part of maintaining your online reputation. These conversations will rarely happen within your website, so you need to go find them.
You may ask, "How do I find what people are saying about my company online?"
The answer is very simple. Google your business name and look to see what results come up. Then, use Bing to do the exact same thing. Take note of where your name is being mentioned and bookmark the sites. This will make it easier to monitor them in the future. You can also set up a Google alert for your name or your company's name. They'll let you know when a new search result appears that mentions you.
If you find any negative information, take action! Reply to the review, contact the customer or add to the forum…Anything that can move your company into a positive light.
Respond to Negative and Positive Reviews
The first step to good online reviews is to claim your profiles on Google, Yelp, Facebook, etc. so you will have control over the information for your business found there. You should monitor these sites on a daily to weekly basis.
Create a process for your business to respond to all online reviews and make sure that you and your employees follow it every time.
When you receive a positive review, it is easy to write a response. Thank them for their time and review, use their name, talk about your commitment, let them know that their feedback is important and invite them to take another step with your company. For example:
Hi Claire, we at ABC painting wanted to thank you for taking the time to write that great review! We're committed to working really hard to provide everyone with a first class experience, it's our #1 goal. Your opinion is valuable to us and helps us shape everything that we do. Please consider us again for any future painting needs and consider joining our mailing list with exclusive promos and discounts.
If you do receive a negative review, comment directly on the review with a polite tone and offer to help resolve this issue offline. This way, potential clients will see that you care about customer satisfaction and that you tried to make it right – allowing you to flip a negative into a positive.
Request New Reviews from Your Clients
Did you know that it is much more effective to email or text your clients to ask for a review than it is to do it in person?
This is due to human biology!
Generally, people like to help people. It releases the "feel good" chemical, oxytocin. So, when you ask someone to leave you a review and they say yes, their body releases oxytocin because they said that they would help you. However, because they have already released the oxytocin, they have less desire to actually go online and leave a review.
When you email or text the request, they have to actually leave you the review before their body releases the oxytocin.
You will also want to make sure that the request makes it as easy for them as possible to leave you a review. Send them the exact link that they need to click on.
Publish Good Reviews and Useful Content Online
When you actively promote positive reviews and comments from your clients, you will attract new business and persuade undecided prospects. As a BONUS, this will demote any negative reviews further down in the search results.
We Promised You Online Reputation Marketing Tips
Now that you know how important it is to actively pursue a positive online reputation, here are a few ways to get started:
1. Get Active on Social Media
To get the most return on investment, find out what social media channels your ideal customer is on and focus on those. Ensure that you create a positive, professional profile that will attract the clients that you want and will repel the ones that you don't want.
Social media has the potential to expose your business to millions. It also puts you in complete control of what those people see about you and your brand. Make sure that they see why they should spend money with you by providing quality, consistent posts.
As a bonus, your social media profiles can help boost your organic search engine rankings because they provide social proof.
2. Content is Still King
If your company does not have a blog, create one! Blog entries can help you get a great organic ranking with the search engines because they love informative and original content. When you create your blog entries, see sure to have keywords that you want to rank for in the title and the first two paragraphs. Consistency is important, so pick a blog schedule and stick to it.
Stuck on what to write? Create a list of the ten questions that your prospects or clients ask you the most. Then, answer them. These are your first ten blog posts with original and helpful information for people that are searching for your business.
3. Great Reviews are Key
Reviews can help influence people researching your company as well as help your ranking on the search engines. Create an easy system to request reviews and make it as easy as possible!
Win New Customers with Your Positive Online Reputation Marketing
Online reputation marketing is a must for any business looking to grow. At IFTS, we have a complete system in place that can automate everything for you! Give us a call at 412-715-6266 to learn more and check out our free trial today.