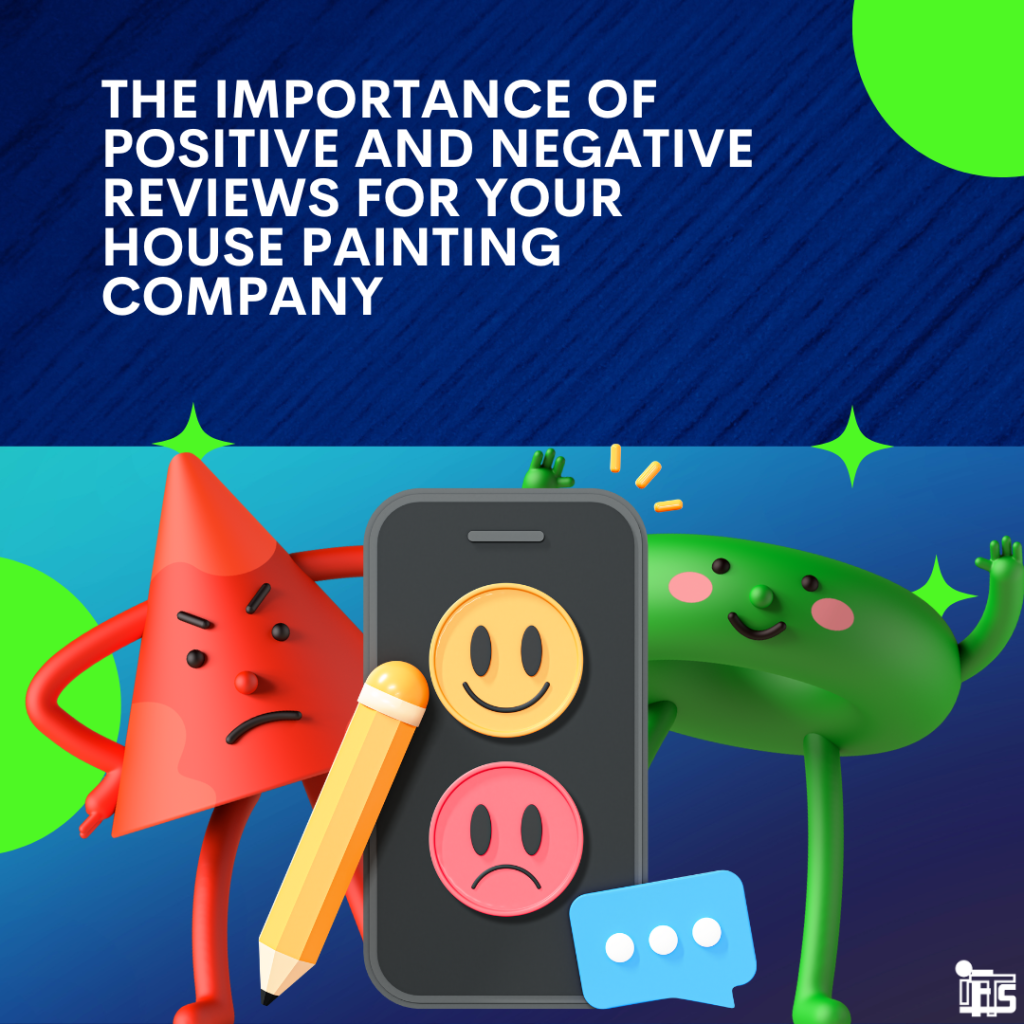 Are you scared of bad reviews, so you never ask clients for them?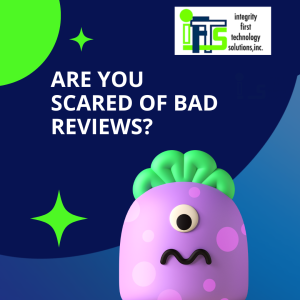 In today's digital world, online reviews have a big impact on businesses, especially service-based ones. As a house painting company owner, it's important to have both positive and negative reviews in your profiles. 
In this blog post, we will talk about why it's essential to get a mix of reviews and how responding to all of them matters. Understanding the importance of reviews and knowing how to respond properly can help your company gain credibility, earn customer trust, and be more successful at converting leads.
The Power of Online Reviews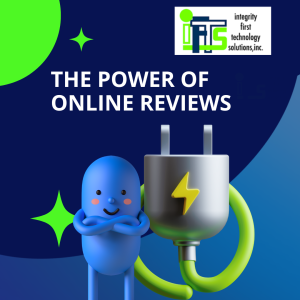 Online reviews are really influential. People read them to decide if they want to hire you. Positive reviews are like endorsements that show your company is good. They make customers trust you and bring in new business. According to a Podium survey 93% of those interviewed said online reviews do make a difference when it comes to their purchasing habits.
Negative reviews can actually be helpful because they show where your company needs to improve. Fixing these issues can make customers happier and improve your services. Negative reviews also show that you care about honest feedback and want to make things better.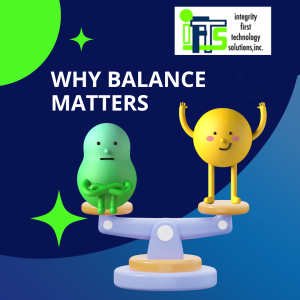 Having a balance between positive and negative reviews is important for your house painting company. If you only have positive reviews, people might think they're fake. Having a mix of reviews makes your company look real and trustworthy. It shows that you care about your customers' opinions and always try to do better. 
Negative reviews give you a chance to learn and grow. When you handle them well, you can turn unhappy customers into happy ones. Responding to negative reviews shows potential customers that you're attentive and committed to solving problems. This sets you apart from other companies and builds trust.  
Look at your competitors' reviews – how many of them respond to the negative ones?
Responding to All Reviews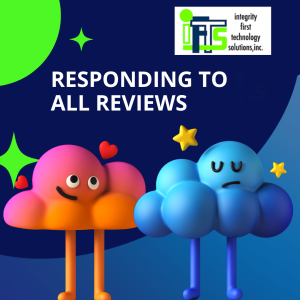 It's important to respond to every review, good or bad. This shows that you care about what customers think and that you value their feedback. When you respond to positive reviews, say thank you and show that you appreciate their kind words. Personalized responses help build a connection and make customers feel important.  Be sure to use the person's name and if possible, mention the type of work that you did for them.
When you get a negative review, it's important to respond quickly and with understanding. Start by saying you're sorry for the bad experience and that you want to make it right. Try to find out what went wrong and offer a solution. Responding to negative reviews shows that you care about your customers' satisfaction and want to fix any issues. It also shows potential customers that you take feedback seriously and are dedicated to providing good service.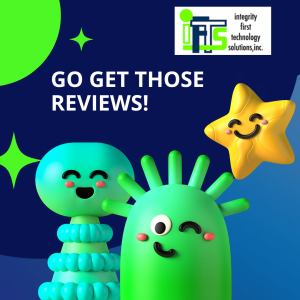 In today's digital world, online reviews have a big impact on businesses, including house painting companies. It's important to have a mix of positive and negative reviews to show authenticity and gain trust. 
Responding to all reviews, whether good or bad, is important for managing your company's reputation. By understanding the power of reviews and how to respond, you can build credibility, attract new customers, and create long-term loyalty for your house painting business.
Be sure to also read this article on how to encourage more positive reviews from your customers!
Want Some Help?
IFTS has multiple affordable solutions to help you get more online reviews by putting the process on autopilot! 
Contact si@iftsdesign.com for more details.