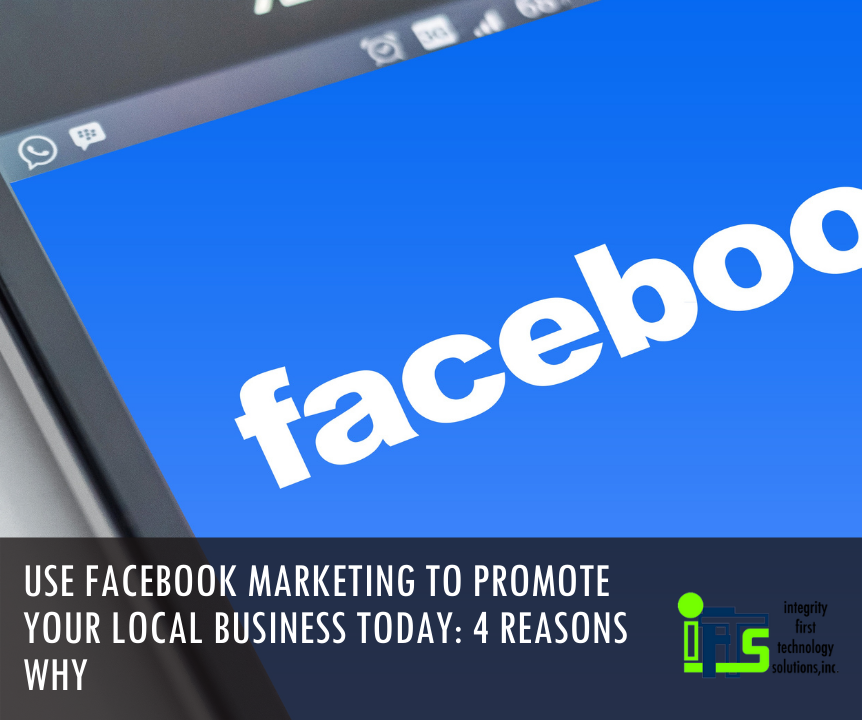 Have you ever considered promoting your local business on Facebook using ads or organic posts?
Being active on Facebook may help your business grow by establishing a strong brand and attracting new clients. To be successful in today's business world, you must have an online presence. If you aren't making use of Facebook to its full potential, you may be losing out on the advantages that come with social media marketing.
You should be on Facebook if your target market is (and your target market is on it).
Here's why every small business in your area needs a Facebook marketing plan right now!
1. Facebook is where millions of individuals throughout the world "hang out" every day
Considering that so many people use Facebook on a daily basis, you never know who your next client may be!
Facebook is the best place to be if you want to raise awareness about your brand. People are more inclined to buy from you if they know you have a good reputation. You may quickly and easily create a profile for your company and begin advertising your goods and services immediately.
You can advertise your company for free on the platform if you engage with your followers and establish a community around your brand, or you can do it for a cost by purchasing Facebook ads.
2. Facebook advertising is a simple and effective way to market your business
Investing in ads that may or may not be viewed by your intended audience is a time-honored method of marketing.
Facebook has never been like this.
Due to Facebook's extremely honed-in targeting capabilities, company owners may pinpoint their ideal customer down to the last last detail. As a result, you may target a certain audience with your adverts.
Facebook Ads are an effective marketing strategy that you should use if you want your business to expand. They are also a low-cost option. For as little as $5 a day, your ad may reach 1,000 people or even more. Your website traffic and revenues may increase as well.
Here are 9 reasons to start investing in Facebook ads for your business today!
3. Your ideal consumers are on Facebook
Use Facebook's built-in statistics to see how well your page is performing for free.
Maintaining a Facebook page for your local business has yet another significant advantage. Businesses can now identify exactly who their prospective customers are thanks to the social media platform.
How?
Facebook "serves" you user information every time they connect with your brand. With the aid of the platform, you can track the effectiveness of your social media marketing initiatives and make adjustments for the future.
4. Facebook is already being used by your rivals to advertise their business
If you're still unsure about joining Facebook immediately, realize that your competition is probably already there.
Take action now and don't allow your competitors steal your thunder. You should join Facebook!
Do you need help setting up your Facebook business page or creating Facebook Ads?  Let IFTS help you!  Call 412.715.6266 or email si@iftsdesign.com to get started.