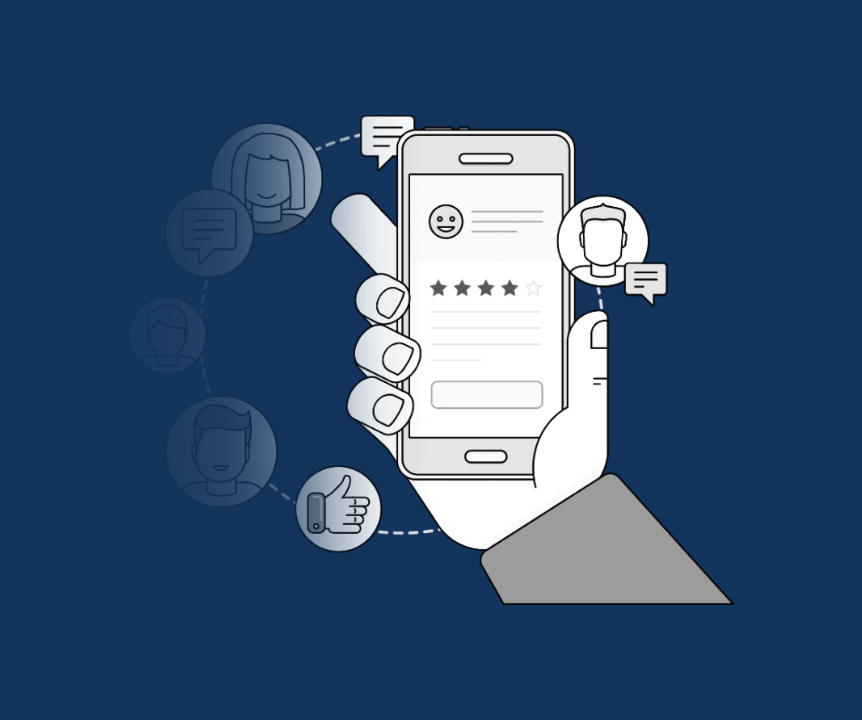 What is the first step for consumers who are looking for an attorney to represent their legal matters? Not many want to ask for personal referrals, especially when dealing with some embarrassing law subjects. Thankfully, the internet is a great source of information for any business inquiry consumers may have. 
When consumers are looking for an attorney in Pennsylvania to represent them, they turn online to Google in search of answers. They can read recommendations and experiences left by past clients to know if you may be a good fit. The more positive reviews you have, the higher your chances are of being chosen over your competition. Google reviews are an essential part of your digital marketing strategy that helps showcase your law firm's ability to represent clients.
Reviews Improve Your Firm's Online Reputation
Positive reviews are an essential part of your online reputation. It helps improve your credibility to prospects and convince them of your legal capability.
 In a recent survey by marketing firm iLawyerMarketing, 84% of the respondents said they would only consider hiring a PA Attorney or legal firm that has a review score over 4 stars and higher. This implies they won't even consider a firm with no reviews. So if you don't have good Google reviews, or any at all, your clients may be going to your competitors.
If you are looking for an easy, yet effective way to increase your business's online reputation head to our Reviewlead + IFTS   site to learn more and begin your FREE trial!
Reviews Can Increase Your Visibility
Google loves reviews. It's one of the major factors the algorithm considers for ranking. Google reviews increase your SEO and make you more visible to your prospects.
More and more people are typing 'legal firm in Pennsylvania' into Google's search box, and having many reviews will push your firm to the top of those searches. 
Studies from Pew Research Centre show that about 65% of people who read reviews online read at least five different reviews before making a purchase decision.
Reviews Improve The Traffic To Your Website
Who wouldn't love free traffic? That's what getting reviews can offer your firm. Every smart business appreciates the importance of organic search engine traffic. People searching for PA attorneys in Pennsylvania are part of your local target market that is willing to pay for the services. 
They have no specific choice in mind but won't just pick any firm without seeing what others are saying about them. Your Google reviews will show up next to your business name, anyone searching will be drawn to click to your website. 
Reviews Help You Attract Customers
Positive reviews give your legal firm a better standing in the Pennsylvania online community. According to 2017 research, over 75% of consumers seek legal help search online. The study further stated that over 97% of those people consider online reviews when choosing the ideal legal firm.
You Can Receive Feedback To Improve Your Services
There is an atom of truth in every criticism. Reviews act as valuable feedback. You can use customer's suggestions or criticism received through Google reviews to improve your legal service.
Positive online reviews can give your law firm a higher standing as they reveal what past clients have to say about their experience with your firm. Positive reviews can put your firm at the top of the list for prospecting clients needing an attorney to handle their legal affairs.
When asking for reviews, there is always a chance of negative ones being left among all of the positive reviews. Although negative reviews can lower your overall Google rating, they can also provide you with opportunities to see where your business needs improvement.