In the fast-moving world of the internet, social media marketing has grown into a crucial tool for businesses to connect with their audiences. It wasn't too long ago when these platforms were just for talking to friends and family. But things have changed a lot. In a recent survey, over 90% of marketers said that social media has greatly boosted their brand's visibility. This means that if you're not using social media for your business, you're missing out on a big opportunity.
In this article, we'll uncover the hidden treasures of social media marketing, just like a chef reveals the secret sauce that makes a dish extraordinary. 
1. Social Media and SEO: Serving Up Important Content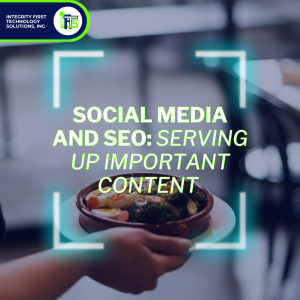 You might wonder what social media has to do with making your website show up on search engines.
The idea is simple: search engines know which pages on your website get visitors. When your content gets shared on social media, it sends people to your website. This tells search engines that your website is still important, and it helps your site stay high up in search results. Obviously, more individuals are exposed to your content when more individuals share it.
It's like having a secret spice that makes your dish unforgettable. When your website consistently receives traffic from social media referrals, search engines interpret it as a signal of relevance and credibility. Consequently, they prioritize displaying your website in search results, increasing its visibility to a wider audience.
This effect can make your website's online presence much stronger and bring in even more free traffic. 
2. Know Your Audience's Taste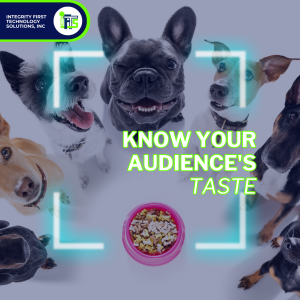 Social media is a bit like a detective tool. By paying attention to the people who follow you, you can learn a lot about your target audience. Just by checking out their profiles and the other pages they like, you can figure out what they like to buy, what they enjoy doing, and which brands they prefer.
Understanding your audience's preferences and interests allows you to tailor your content and marketing strategies to effectively engage with them. By leveraging this knowledge, you can create personalized experiences that resonate with your target audience, fostering stronger connections and increasing customer loyalty.
Ultimately, this invaluable insight enables you to stay ahead of the competition and deliver exceptional value to your customers. The more you know about your audience, the better you can make your products or services fit their tastes. 
3. Creating the Best Flavor for a Strong Brand and Relationships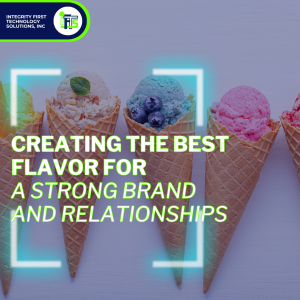 People don't visit social media to look at ads. They go there to chat and have fun. So, when you talk to your audience and make friends with them, it helps you build a strong brand and connections.
Social media is not just about keeping your old customers happy but also about finding new ones. By engaging with your audience on social media, you can be the one who brings the best dish to the party.
Showcase your brand's personality and values, and make it easier for potential customers to connect with you. Additionally, by actively participating in conversations and sharing valuable content, you can attract new customers who may not have been aware of your business before. 
4. Stirring Up Your Message for a Second Chance
What if you could cook up a winning meal that hits the spot every time?
On social media, you can! You can choose who gets to see your ads, making sure they're the right people. 
And here's the fun part – if someone almost became your customer but didn't quite make it, you can give them a second chance. It's like having a secret cooking technique that never fails. 
By targeting specific demographics and interests, you can ensure that your message reaches the right audience, which is more likely to be interested in your products or services. Additionally, by retargeting those who have shown interest but didn't convert, you can remind them of what they missed out on and entice them to give your business another try.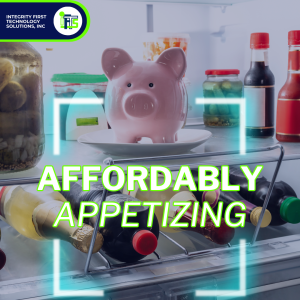 You might have thought that you needed a lot of money to do marketing on social media. But it's not true! Making a business profile is free, and so is chatting with your fans. 
If you decide to advertise on social media, you can start small if you want. The great thing about social media is that it's fair. Big brands might have more money for ads, but anyone can make a social media account for free and talk to their audience. Social media platforms also offer affordable advertising options, allowing you to reach a wider audience without breaking the bank. 
With targeted ads and analytics, you can ensure that your marketing efforts are reaching the right people and generating a positive return on investment. 
So don't let budget constraints hold you back from leveraging the power of social media for your business. You can have your marketing cake and eat it, too!
In a nutshell, social media marketing is no longer just a choice for businesses; it's a necessity. 
This smorgasbord of hidden secrets about social media marketing shows how it can boost your SEO, help you understand your audience, create strong brand connections, allow for targeting the right people, and not cost a fortune. 
If you need help with your social media journey or want professionals to assist you, feel free to contact us at IFTS!