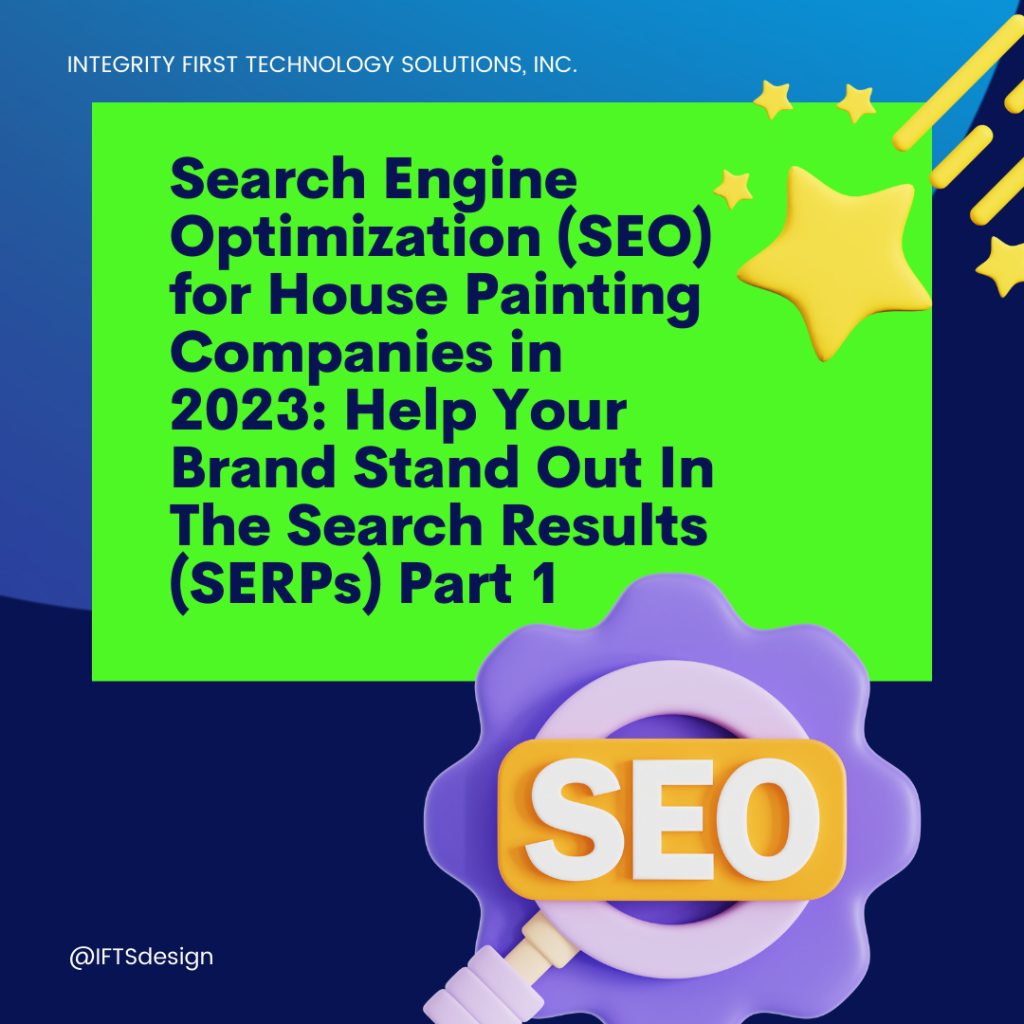 Does your painting business' website show up where you want it in the Google search results for ALL potential clients?
If not, this article is for you.
We will review what SEO is, why it's important and the steps that you can take to improve your ranking.
Unveiling the Significance of SEO: Boosting Your Painting Business Through Effective Strategies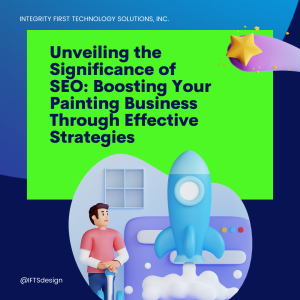 The success of your business largely depends on how well you rank online. To achieve this goal, it's essential to prioritize the right SEO techniques that will boost your marketing efforts and drive growth. With these strategies in place, there's no limit to what you can accomplish!
Google processes over 5 billion searches everyday!  One out of five queries originate from mobile devices. In fact, more than half of mobile queries are "near me" searches.  For the desktop inquiries, which make up the other 80% of searches, roughly twenty percent have local intent. 
This trend highlights the importance for businesses to optimize their online presence and ensure they appear prominently when potential customers search nearby.
Its evident that local search behavior has immense potential for generating new house painting leads! By crafting a targeted campaign focused on consumers in specific areas and implementing effective marketing techniques you can enhance your visibility online. This will ultimately lead to increased chances of attracting fresh customers who may not have known about you otherwise.
Strategy 1 – Business Listings: Enhancing and Tracking Key Elements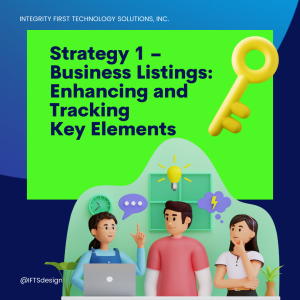 By optimizing your Google Business Profile Listing correctly, you could potentially reach the top of organic SERPs within the local results section for your niche. 
However, don't limit yourself to just focusing on your Google Business Profile alone when it comes to improving your local SEO campaign. Optimizing your business listings on social media sites, Yelp and other major listings is crucial for attracting customers.  
To achieve this, you will need to claim, optimize, verify, manage and sync all relevant information about your company across these platforms.  
(Need help with this? Our services will ensure that potential clients find accurate details about what you offer when they search online. Don't miss out – let us handle the heavy lifting so you can focus on running a successful painting company! Email si@iftsdesign.com to find out more)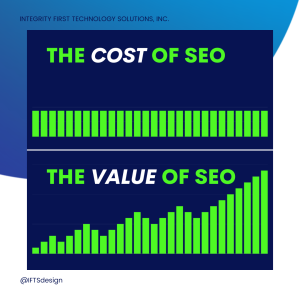 So, what do you need to sync across all of your listings?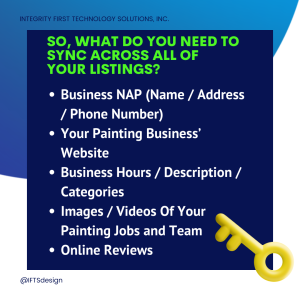 Business NAP (Name / Address / Phone Number)
Make sure that your company's name, address and phone number is written exactly the same across all listings and your website.
As an example, if your address is "123 North Smith Street," don't have your website say "123 N. Smith Street" and the Google Business Profile say "123 North Smith St." Choose one version of the name/address/phone number and stick to it.
Your Painting Business' Website
Having a link to your official website is crucial.  This gives Google and other search engines a link to follow, which gives them relevant information about your company.  It also allows customers looking at your citation to go directly to your site.
Business Hours / Description / Categories
All your listings should have the same hours, description and industry categories. If they don't, the search engines will be confused about which is the correct and most relevant data about you. This could result in a lower result for your website in the results.
Images / Videos Of Your Painting Jobs and Team
Including high-quality images and videos can set your citation apart from others in your industry. It will maximize your visibility and sometimes, will make your citation larger than others, which catches the eye of the person browsing.
While you can't optimize your reviews, technically speaking, it is still essential to keep a close eye on them. Regularly checking up on new listings for fresh feedback is important. So is flagging any spam or inappropriate comments.
Bad review? No problem! Responding professionally when dealing with dissatisfied customers who may have had negative experiences shows that you care about the client experience and gives you a chance to fix the issue. 
This approach helps ensure that everyone has an opportunity to share their thoughts while also maintaining the integrity of online review platforms overall. By staying vigilant about these matters, painting businesses like yours are better equipped than ever before to address concerns head-on and ultimately improve customer satisfaction levels over time!
Strategy 2 – Local SEO: Attract More Clients Near You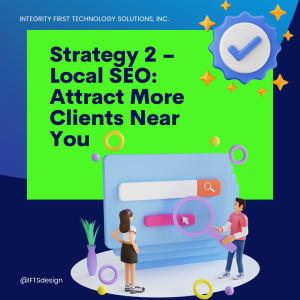 Want to improve your local presence online? Start with your website!
Using multiple SEO strategies to optimize your website is crucial to getting more local house painting clients.
Here's a great way to start this process: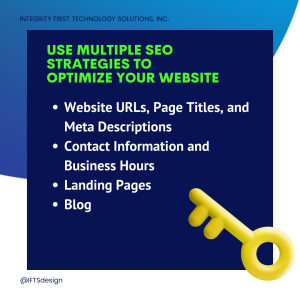 Website URLs, Page Titles, and Meta Descriptions
When Google and other search engines crawl your site, it's important to have these elements filled in and optimized. 
[Side Note – If your website is created in WordPress, you can use the Yoast plugin to take care of all of these]
The website URL is the website address of the page www.yoursite.com/page-name. You'll want to be sure that the page-name element contains keywords and your local town name.
The page title is the name of the webpage that appears in the tab on your browser.  A good format for naming your webpages is "Keyword 1 – Keyword 2 | Company Name."
The meta description is the short paragraph that appears below the website name in the search engine results.  Google does not look at this when determining page rank, but your client is going to read it. Put the most relevant information in there for them.
Contact Information and Business Hours
Just like with the citations, you want to be sure that your website clearly lists the hours and how to contact you. Make sure that this information is consistent with the citations as well.
Want to attract clients from multiple areas?
Have a landing page that is optimized for each location.  However, one important thing to note – these pages cannot have the exact same text on each page. Be sure to customize it to that town or be penalized by Google.
Having a blog is a great way to improve your SEO!  
You can showcase your latest projects, highlight an employee, inform your clients and prospects about a frequently asked question, or talk about events that are happening in your town. Each one of these allows that specific blog entry to be optimized to a set of keywords that are relevant to your local area.  More about this in the next post…
Ready to get started? Implement the two SEO tactics above.  
In our next post, Strategy 4, Strategy 5 and Strategy 6 Will Be Revealed.