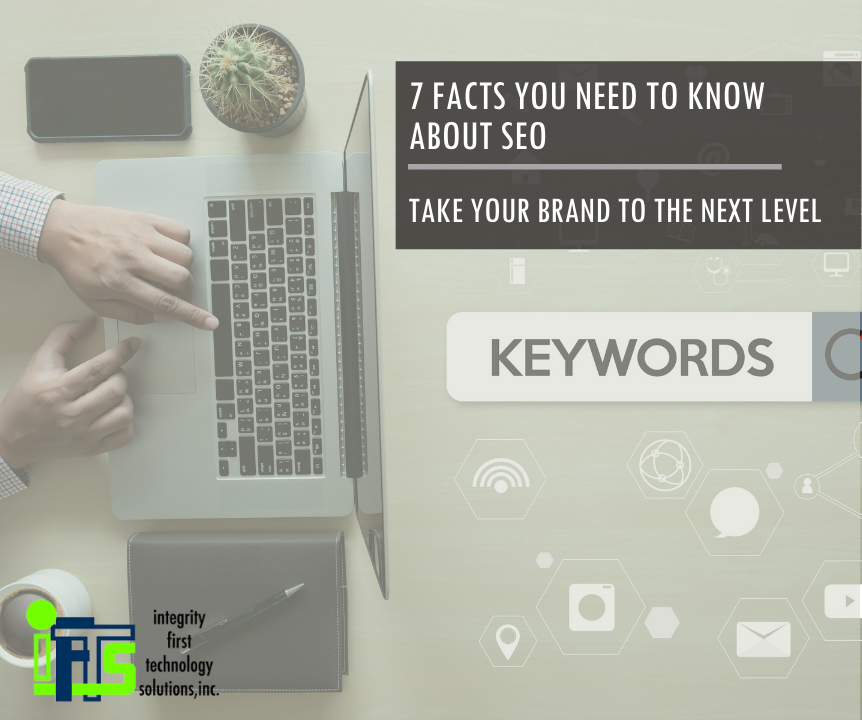 When it comes to SEO, there are many factors that determine the way your website is indexed and ranked by the search engines. That in mind, it's obvious that by focusing on the right SEO techniques, you can maximize your marketing efforts and grow your business into a success.
But other than improving your visibility on the search engines, what else does SEO offer?
Here are 7 facts you should know about SEO and why it's so important for businesses when trying to take their brand to the next level.
1. Most traffic on websites comes from organic search
Organic search is currently the main source of traffic for websites. While you can direct targeted traffic to your website through paid ads or a social media marketing campaign, being visible on the search engines is always going to work in your favor. With organic search engine optimization (as opposed to pay-per-click ads) people will more easily find your website on search engines while they are looking for a product or service you provide. Making it more likely that they will convert from visitor to customer. No one searches for a product or service that they don't want, so they're already in the mood to buy. You just have to stand out among the competition. Additionally, when you rank on the front page of a search engine, you are showing potential consumers the legitimacy of your products or services because of your high ranking.
2. SEO is the best long term strategy to market your business
Results don't happen overnight – organic search engine optimization takes time, patience, and consistency. While PPC or retargeting campaigns are great ways to reach your audience and sell more of your products, keep in mind that your ads will stop showing up the very moment you stop paying for them. With search engine optimization, that doesn't happen. If your website is well optimized using the best SEO practices, it should continue to show up on search engines for months or even years to come.
3. Good SEO is NOT expensive
Contrary to what many think, SEO is relatively cheap, considering the payoff. If you were reluctant to spend money to optimize your website for search, think of SEO as an investment. The sooner you invest in good SEO implementation, the sooner you'll gain more visibility on Google and grow your brand for the long haul.
4. SEO best practices are constantly changing
Did you know that 'pausing' an SEO campaign for too long can have a negative effect? While it's true that SEO is a long term strategy to rank your business, what's also true is that the search world is always changing. Google alone is known to make often algorithm changes. This means that, if you fall behind, getting back on track may be quite the challenge. 
5. SEO and User Experience are related
Few people realize that today, user experience is a big part of ranking well on search engines. Google already knows what a positive user experience looks like on a website and how to spot a negative one. The better your website is structured, the more likely it will gain more visibility.
Google and other search engines take hundreds of factors into account when determining which pages rank highly in search engine results pages (SERPs). With that being said, today, elements of user experience have been rolled into SEO best practices. How easy is your site to navigate? Do you have quality content that makes visitors want to stay and engage? Is your site secure, fast and mobile-friendly?
Think of the partnership of SEO and user experience this way: SEO targets search engines and user experience targets your website's visitors. Both share a common goal of giving users the best experience.
Some common website elements that impact both SEO and user experience are:
-headings
-easy navigation and site structure
-site speed
-mobile experience
6. Great rankings influence conversions
Customers today do a lot of research before buying something – whether it's a product or a service. This is a big advantage! Not only does good SEO help you rank well in Google, but it allows you to send a positive message about your offer. Using this SEO best practice to outrank your competition will definitely have a positive effect on your conversions.
7. If you're not on Page 1, you're losing business
Obviously, if you're not #1, someone else is! And that means you're losing business… If you need assistance in improving your SEO, contact us at IFTS and we will help get you on the road to page number 1!