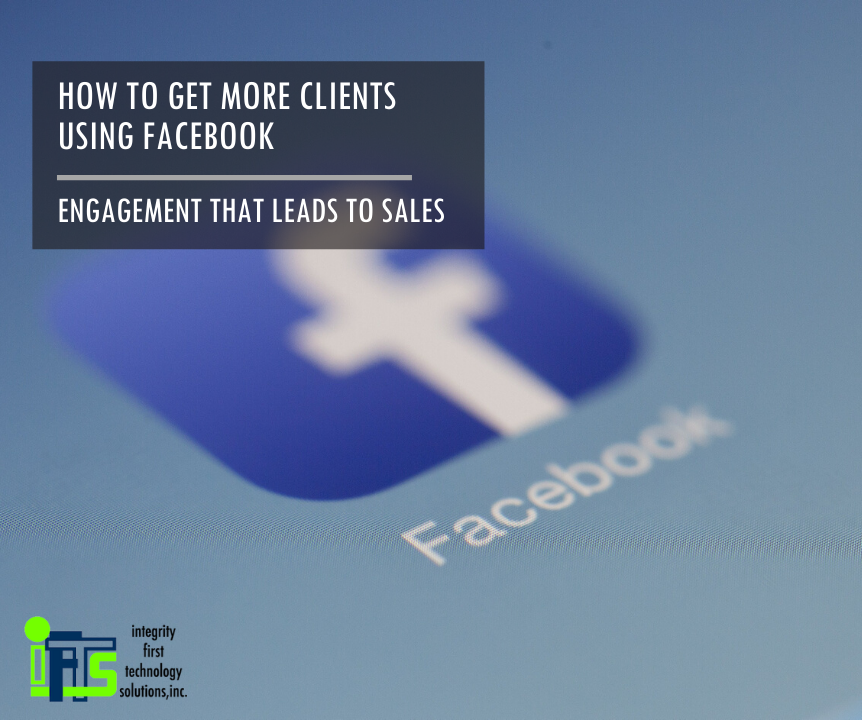 If there's one social media platform that all small businesses owners should be on, it's Facebook. With over 2.6 billion monthly users, this social network has come to dominate the online space. According to a study done by Pew Research Center, 74% of Facebook users visit the site every day, which is more than any other social network. Finding success with Facebook marketing isn't hard, but it does take some time and know-how to truly engage your customers and drive more leads and sales.
Running your own business can be very stressful on it's own, but finding ways to get new clients and keep them coming in can be one of the greatest challenges. In this post, we will be sharing a few strategies that will help you get more clients through Facebook.
1. Create a Facebook account for your small business
It's free to create a Facebook page for your business. Start by selecting the type of business you own, then you'll be prompted to fill out some information such as your business's name and description. You can then add a cover image and profile photo, and a call to action! Once you're finished, be sure to hit "publish to make it public. After you publish your page, you'll then have access to Facebook's business features, including messaging and analytics.
2. What should I post on my small business Facebook page?
Now that you have your page set up, what should you post about? Don't be afraid to diversify your strategy by sharing both written and visual content including:
Tips and advice
Blog posts you have created
Blog posts from other relevant websites
Posts from other facebook pages
Create surveys and ask questions to engage in conversation
Share interesting photos or videos that your audience would benefit from
Show people more about what you do behind the scenes or things you and your team get involved in such as community events and office celebrations
3. When should I post on my Facebook page?
Just like the content that you choose, timing your posts also depends on your audience. You can post as many times a day as you want, but make sure to be consistent with posting at least one thing every day. The best way to figure out what the best time to post for your business is to test different times with similar content. Consistency with testing is going to accurately measure results so be sure to use the same or very similar content when it comes to testing so that your results are not skewed. If you want more information on specific times to post that may work for you, check out our best time to post on social media blog. Here, we go into more detail on experimenting with your social channels to find the perfect time to engage with your audience and how to get started on the right foot!
4. What if I don't have much time to post on Facebook?
Does posting on Facebook one to three times a day sound overwhelming? Sure it does, especially if Facebook is not the only social platform you are active on! This is where a social media management tool comes in handy to take care of posting for you. With a tool like Hootsuite or Sprout Social to name a few, you can schedule all of your posts in advance, saving you time to spend on other areas of your business. Check out our previous post where we go into detail about the top 3 social media management tools to help manage all of your pages and profiles in one place!
5. Use Facebook Ads!!
Facebook offers paid placement ads on their website and mobile apps where your content, special offers, website and posts can get in front of customers with a few clicks. What's even better is your ads will be targeted to a very specific demographic. Now you may be wondering how much it costs to run facebook ads. The answer to this question depends on your budget and your goals but you can allocate as little or as much as you want per day. Before putting your entire marketing budget behind Facebook ads, test with a small budget and scale up from there as you test what works best for your business.
6. Actively participate in Facebook groups
Join facebook groups where you feel that your ideal client might be present. For example, if you are a graphic designer, you might want to join groups that include bloggers or small business owners as these are people who could benefit from your services. Now, you don't want to come off as spammy or self promoting right off the bat, so what you can do is just be outrageously helpful when people ask questions in the group. Group members will take note of your expertise and hopefully check out your profile that should be linked to your business's Facebook page. This technique does require some time and effort, but is one of the best ways to get leads from Facebook.
These strategies will help you to increase your engagement on facebook and generate leads that will hopefully turn into loyal customers!
Please follow and like us: