Is your Google Business Profile optimized to the fullest extent?
If not, you could be missing out on amazing clients!
You can build a Google Business Profile listing, but it might not be as potent and dynamic as it could be. That's because it takes more than just putting up a sign with your company's name, address, and phone number for people to know who you are.
To be shown in the "Google Map Pack", which is the set of 3 results that Google shows with the local map, you have to be what Google considers one of the best results for the searcher.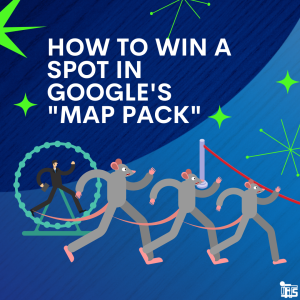 There probably are more than three other companies in your field operating in the immediate area. So, you'll need to know what to include and how to fully optimize your listing if you want it to appear in the top three slots. The result will be the highest possible placement in relevant searches.
Use the advice below as a guide.
Listing information, such as the company's name, address, and phone number, should be consistent and include all necessary information. Use the full street name, not the abbreviation "Main St." if your website states that your company is located on Main Street. If you want the same high search engine rankings across the board, it's important that your name, address, and phone number (NAP) are consistent throughout all directories, including Google.
Don't lose sight of the big picture when you're making progress on the little things. The category "Italian Food" will boost the visibility of a restaurant more than the generic "Restaurant" would.  Be specific to attract the right people.
After you've mastered the fundamentals, you may shift your attention to the finer points of your profile. Upload your company's logo, a profile background and a short slogan or tagline. You may increase your internet visibility, your audience, and the likelihood that they'll become paying customers by maintaining this kind of consistency.
Don't forget to include a description of your company; doing so will reassure potential clients that you are who they think you are. Don't forget to use relevant keywords when creating that description; Google will appreciate it and you might even move up in the rankings as a result.  Make sure to use location words, such as the name of your city, as well.
Make Sure Your Website is Worth Visiting
There is more to your Google Business Profile than just the listing itself. Your website is also a part of this.
Listings get a boost when you have a website that is engaging and informative for visitors. Having an interesting website that provides value to readers and has helpful and useful information helps your listing, too. Google prioritizes readability and usefulness above all other ranking elements.
However, Google's internal algorithm and rankings are also important considerations. To help Google find your site, it is crucial that you make extensive use of keywords and metadata.  Be sure to follow their SEO rules.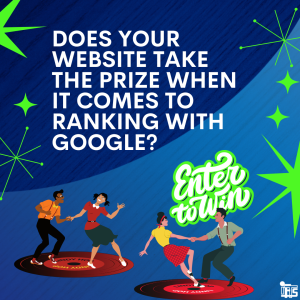 You should also work to increase the number of inbound links to your site; Google sees each link as a vote in favor of your site, and a higher number of links improves your position in the search engine results.
Make Sure You're Mobile and Know How to Use it
Mobile internet search is quickly becoming the norm, and this development cannot be reversed. Today, mobile device usage far outstrips that of desktops, laptops, and tablets combined. Google's algorithm takes this into account, giving preference in search results to sites that are optimized for mobile use. This highlights the significance of not only making your website mobile-friendly, but also understanding the differences between the search habits of desktop and mobile consumers.
In-the-moment mobile users are more likely to look up practical information like a store's opening hours and physical location. Desktop and laptop users, on the other hand, are more likely to be looking for detailed product or service information.
Include Images and Videos
Nowadays, people who spend time on the internet prefer to look at video and photos rather than read walls of text. Not only does this visual component apply to your Google Business Profile, but it also has to do with the listing itself.
Your listing will stand out more and attract more attention if you include videos and photos.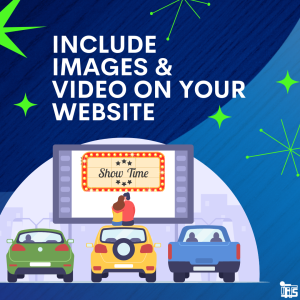 At least three videos and six photos should be uploaded to your listing; they don't need to be professional quality, but they should be of high enough resolution and not too grainy to be easily discerned. This second variety will not only put off potential customers, but will also make your company appear incompetent.
Make sure to add new images on a regular basis.
Use Google Business Profile Posts
Google began including posts in Google Business Profile listings last year, and every business owner should take use of them. Posts to a Google My Business profile are distinct from blog entries. These are miniature advertising that appear directly in your Google Business Profile listing, taking the place of lengthy descriptions. Moreover, they are an excellent method of maximizing the promotional value of these postings.
You can provide information about a corporate event, a sale, a new blog post, freshly arrived products, or seasonal greetings.
This type of article can be used for more than just "talking at" your target audience. There is room for graphics, calls to action, and even external links.
Use the Booking Button Feature
Adding a "book now" button is yet another innovation from Google. This is especially helpful for any business that relies on scheduled client visits, like house painting businesses. Customers can make appointments online with the booking button function, increasing business.
Customers can now send you messages right from your Google Business Profile, another new addition. Customers can send you messages whenever they like by clicking the "Chat" icon on your Google Profile.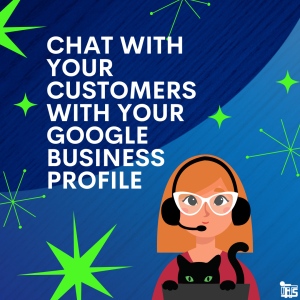 If someone leaves you a message, you'll be notified immediately so you may reply. If you choose, you can even set up a pre-recorded message that will be sent to anyone who messages your company.
Another Google addition lets clients ask you questions directly from the listing.  Using this function benefits both you and your clientele because of the increased communication it enables.
Remember that if one consumer has a query, there is a strong probability that another customer has the same query.
Be sure to answer these questions quickly and with detail.
IFTS specializes in helping companies get found on Google.  For a free consultation on how we can optimize your profile, call us at 412.715.6266.