Are you a house painting business owner who wants to save money on Google Ads and get more customers? 
We've got four simple tips to help you do just that. 
In this blog post, we'll show you how to make Google Ads work better for your painting business, and it's not as hard as you might think.
Tip 1 - Make a Special Page For Your Google Ads (Your Landing Page)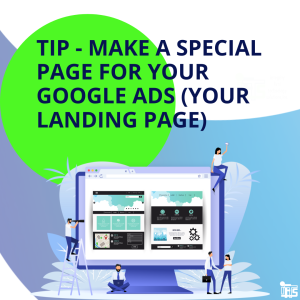 To get better results with Google Ads, you need a special page on your website, called a landing page, just for the people who click on your ads. This page should make it easy for them to contact you. 
Be sure that you include your phone number in the upper-right hand side and have a form that they can fill out.  You may also want to consider having a way to directly schedule the appointment, like a calendar or a chat function for the people that cannot wait to get started.
Don't worry about making it show up on Google.  It doesn't have to be optimized for SEO (search engine optimization) because you are sending paid traffic to it. 
Instead, make it all about getting people to contact you or leave the page. 
This simple change can make a big difference.
Tip 2 – Make Sure That Your Ads and Page Match (Ad Congruity)
If your ad talks about a specific service or benefit, make sure the page it leads to talks about the same thing. If your ad is about painting a room, the page should be too. If it's about fixing a ceiling, the page should be all about that. This way, people won't get confused, and more of them will contact you.
You will also want to use similar fonts, colors and images.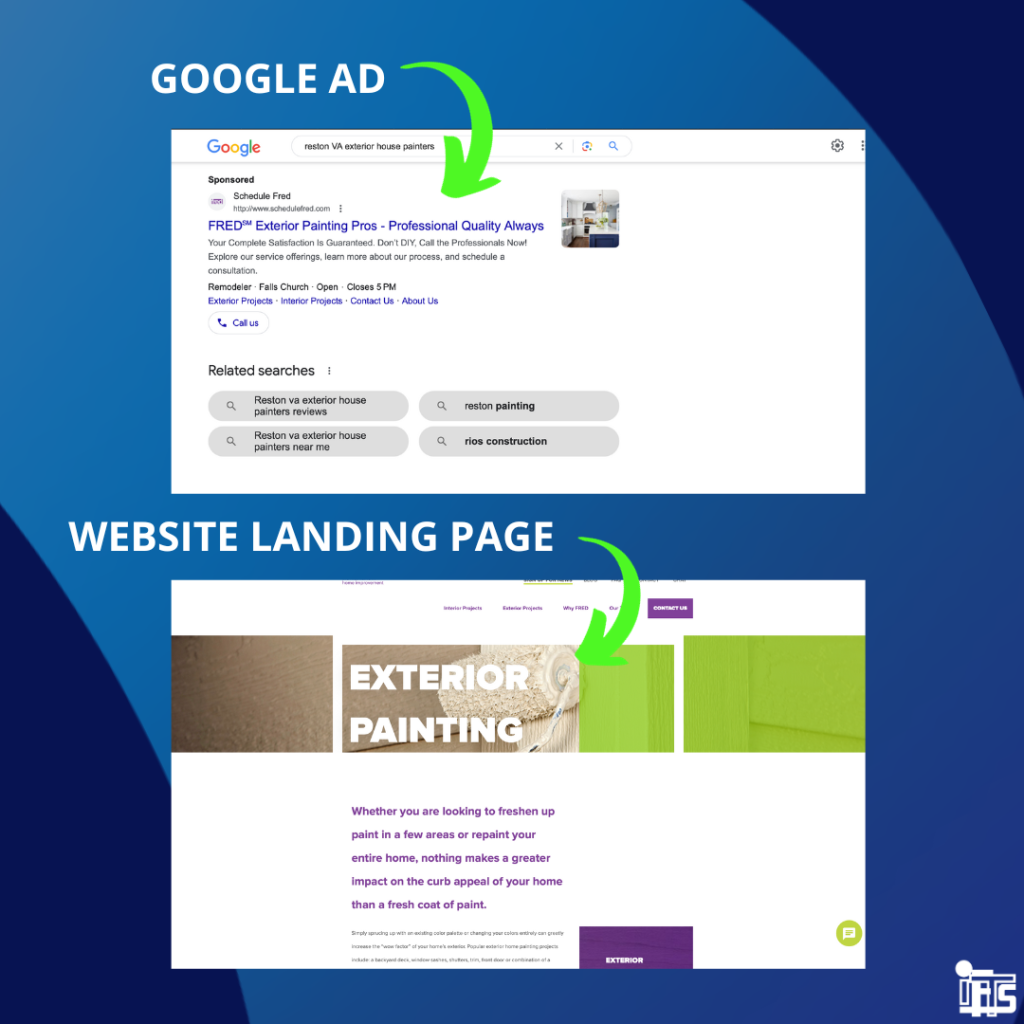 This technique is called "ad congruity" and it helps potential clients make the connection from your ad to your landing page in their mind.  The more they can look alike, the better. 
If your website hasn't been updated in a while, this article will help!
Tip 3 - Focus on What People Want (Focus on the Client's What's In It For Me?)
Instead of talking about what you do, focus on what people want. 
People who need painting services want their homes to look great. So, tell them how your painting services will make their homes look amazing. Talk about the results and benefits they'll get. This will get more people interested in what you offer.
People always want to know, "What's in it for me?"
So, answer them in a way that will elevate their status, but will highlight what you can do.  It's a win-win for everyone.
Tip 4 - Show You're Trustworthy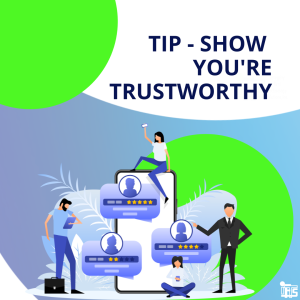 People like to see that others have been happy with your services. In fact, 46% of consumers feel that online business reviews are as trustworthy as personal recommendations from friends or family according to BrightLocal.
Add reviews from past customers to your landing page. These can be written reviews and even short videos where your happy customers talk about their experience. You can even use widgets to embed the latest reviews from Google into your Website if you are using WordPress.
By making it easy to see what people are saying, it helps people trust you and decide to contact you.
Sometimes, people don't leave reviews because they don't know what to write.  To make it easy to leave a review, send your client some variation of the following email:
"Mrs. Smith – 
We hope that you found our service to be extraordinary.  If that is the case, we would love for you to leave us a review.
To help you get started (and avoid writer's block), we have found that the most impactful reviews answer these questions:
What work did we do for you and where are you located?
Why did you pick our company?
What was the best thing about working with our company?
Would you recommend us to family and friends?
Please click here and it will take you directly to our Google Review Page: [Link]
Thank you for choosing us and we really appreciate you taking the time to leave a review." 
We recommend asking for a review after your final walkthrough, which is when your client should be the happiest.
By asking these questions, you help guide them to use the words and phrases that will make your reviews relevant to most searchers looking for companies like yours. In addition, they will leave reviews that look non-spammy and well thought out.
Improving your Google Ads results is doable, even if you're running a house painting business by yourself. 
By following these simple steps, you can save money on advertising and get more customers. Just make a special landing page, match your ads to it, focus on what people want, and show that you're trustworthy. These changes can help your business grow. 
If you need more help, feel free to reach out to IFTS. Good luck with your house painting business!