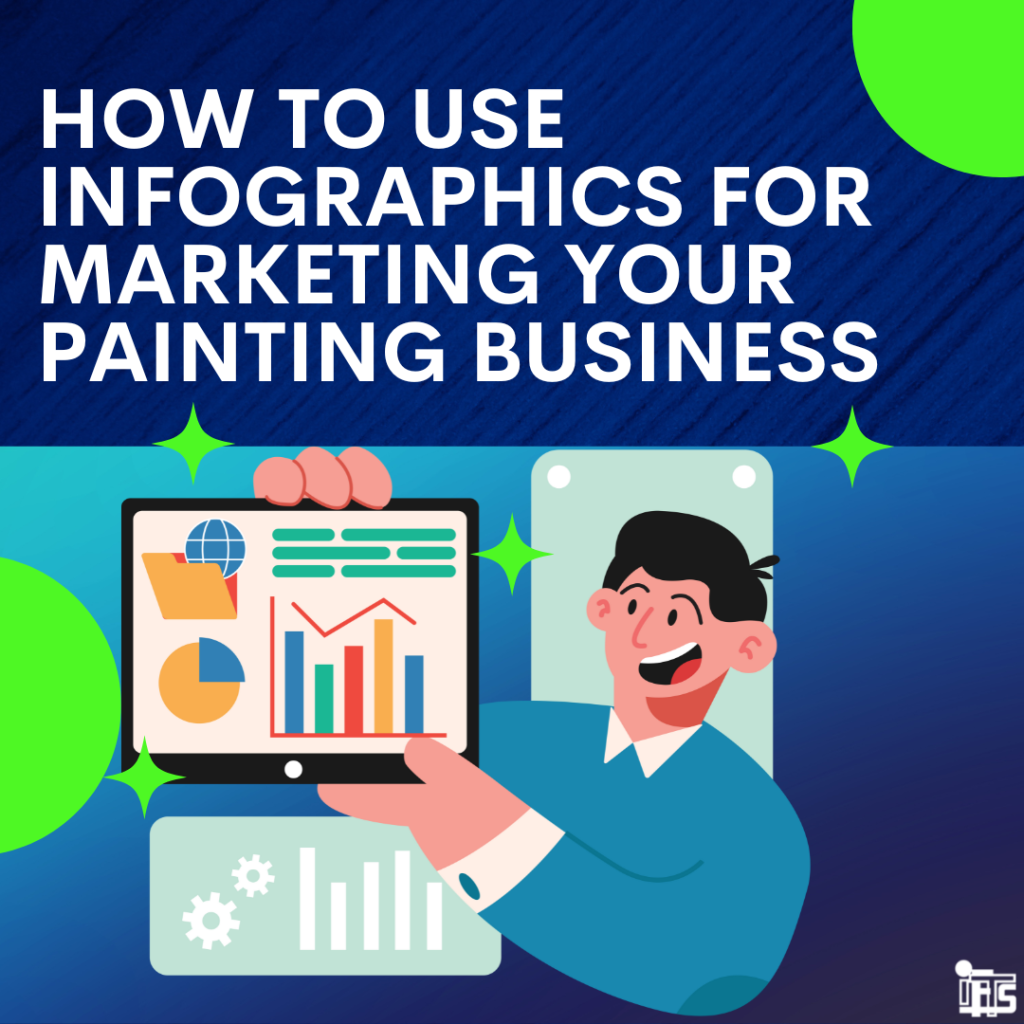 If you're looking for ways to stand out online and build your painting company's brand, infographics are a great way to do it. 
A powerful tool for communicating, Infographics provide complex information in a visually pleasing way that's also easy to understand. When used the right way, they can be very effective at bringing people to your website and getting them to interact with you on social media, and they don't have to be expensive or take a lot of time. And because they are so easily shared on social media, they're a great way to boost your SEO.
So, what is an infographic anyway?
As a small business owner, you wear a lot of hats. You're the CEO, the estimator, the team lead, and the marketing team all rolled into one. And while you might be good at a lot of things, there's only so much time in the day to get your message out. 
Enter – infographics!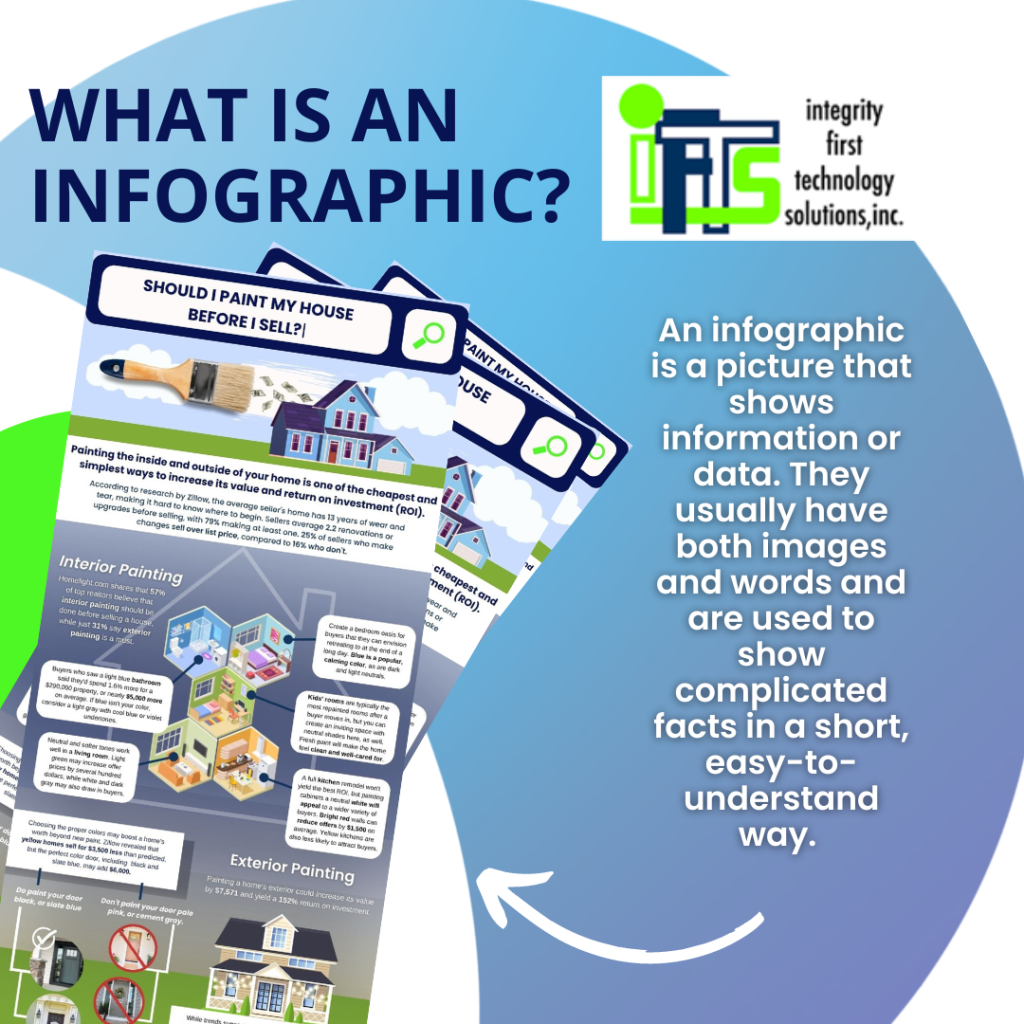 An infographic is a picture that shows information or data. They usually have both images and words and are used to show complicated facts in a short, easy-to-understand way. 
Plan to use infographics instead of spending hours poring over spreadsheets, making newsletters, or writing long blog posts. And the best part is, they're fun to make! 
In this post, we'll show you the best ways to use and make infographics for your painting business, but feel free to apply these tips to other markets, as well!
Make infographics about your painting services or products.
When creating an infographic about your product or service, be sure to focus on one key point that you want to communicate. 
This should be something that will interest your customers and help them understand what you do. Most of the time, less is more because too much information can turn people off.
Explain how your product or service helps solve a specific problem or shows off an interesting process you use at work. Use clear, concise language and make sure the visuals support the text.
For example, an infographic that points out the areas of a house that should be painted for the best return on investment is a great way to help potential clients decide which walls to paint when they are getting ready to sell their home. 
Or, do you have a favorite way to prepare a surface or a favorite type of paint that you use for different projects? Creating an infographic to share your tips and tricks about this topic, provides a new way for your audience to rely on your years of experience for their painting needs.
Create infographics about your company's history and personality.
An infographic is a great way to share the history of your business. 
Use it to talk about important people, important events, and even interesting facts about how your business got started. This is a great way to get potential customers interested in your business and show them what it's all about. 
People LOVE stories! If people know and like your story, it builds trust, making them more likely to want to work with you in the future.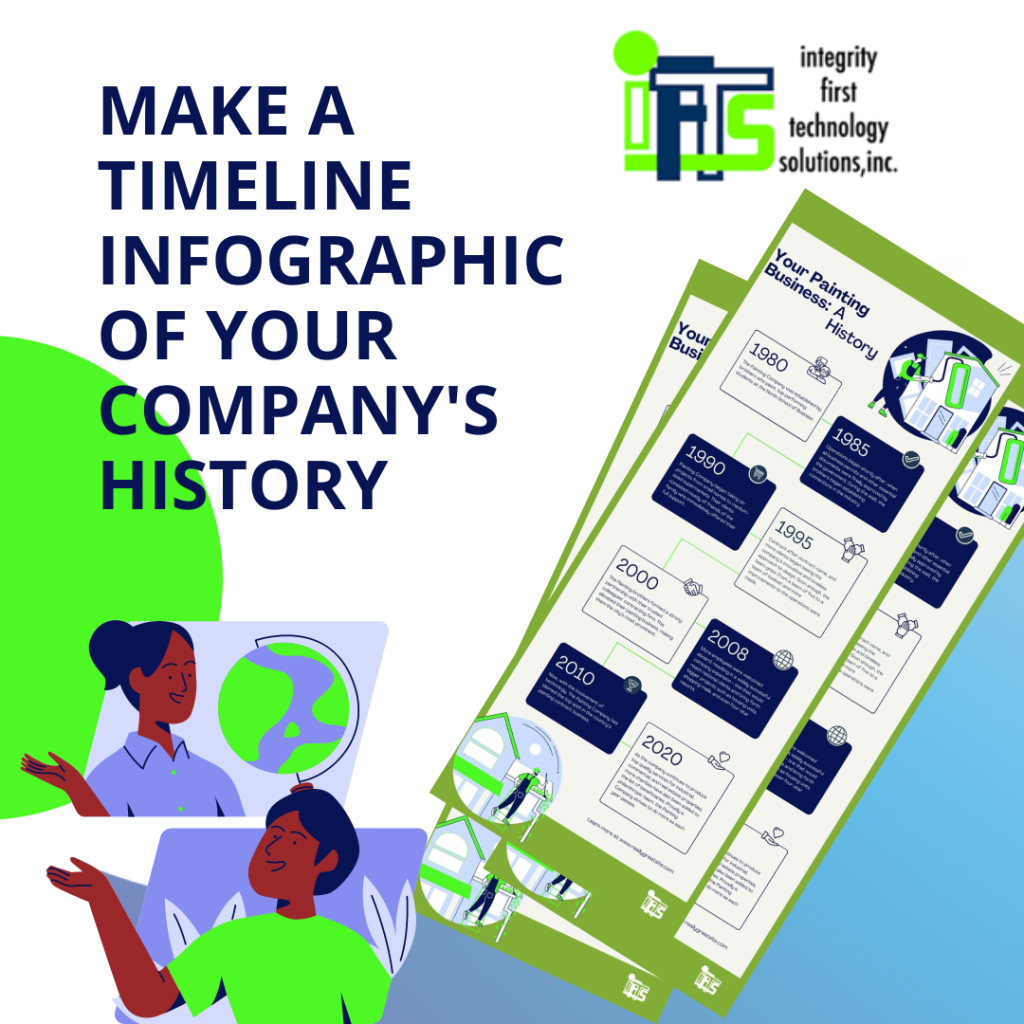 Another example is an infographic timeline that shows the different kinds of work your business has done over the years. Again, this shows that you have experience and makes your business stand out as unique and likable to potential customers and employees. 
How to make an infographic.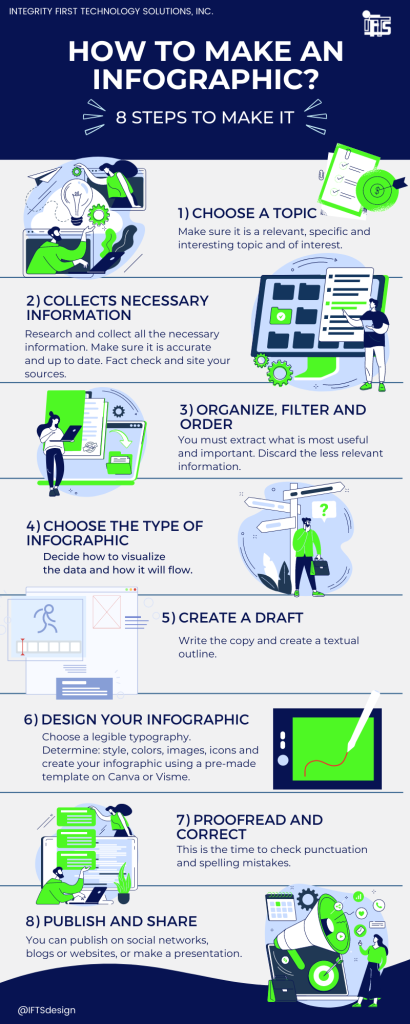 Now you can start making your infographics! 
First, think about your values and your brand's style. 
What is your mission statement? 
Check out this article on creating a brand style guide for more ideas, and take some time to brainstorm and write down everything that you can think of.
When you really understand your company's values and style, you'll be able to communicate with your audience consistently. Which makes sense and builds that trust again!
Also, be sure to think about your customers' age, gender, location, and income level. 
What are they passionate about? 
What do they like to do in their free time? 
What are their buying habits? 
Answering these questions will help you create content that really speaks to your target market.
Once you have all of this information, you can start designing your infographics. Be sure to use visuals, such as charts and graphs, to make your infographic more engaging and fun to look at. 
Canva is a great, easy-to-use app that you can always turn to. It has infographic templates that you can use to get started quickly, and you can format them for many different social media sites.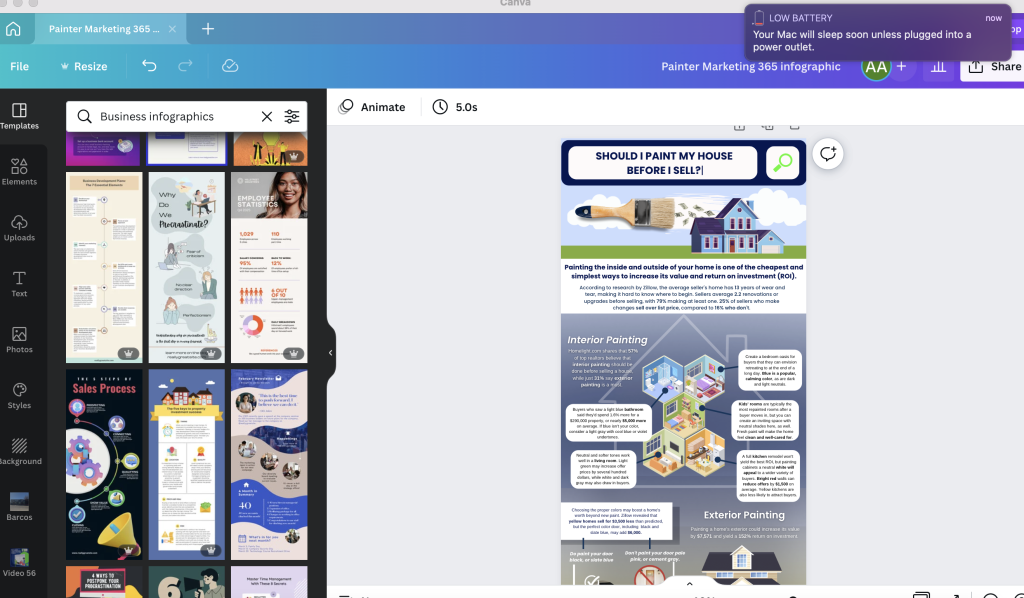 Now, if you're happy with your infographic, it's time to share it with the world! Post it on your website, social media, and anywhere else your target audience is likely to see it.
If you need more ideas on where you should be posting your infographic, learn more about the social media platforms we recommend for your painting business here. 
By using these tips, you can create informative and visually appealing infographics about your company. This will help you attract new customers and employees and build a strong online presence for your business—and there's no need to hire a professional designer to create them (although you certainly can if you want to)!
So what are you waiting for? 
Get started making infographics for your small business today!
If you need more help in this area, give IFTS, Inc. a call at 412.715.6266 for a FREE consultation!