Quality leads, better customers, less hassle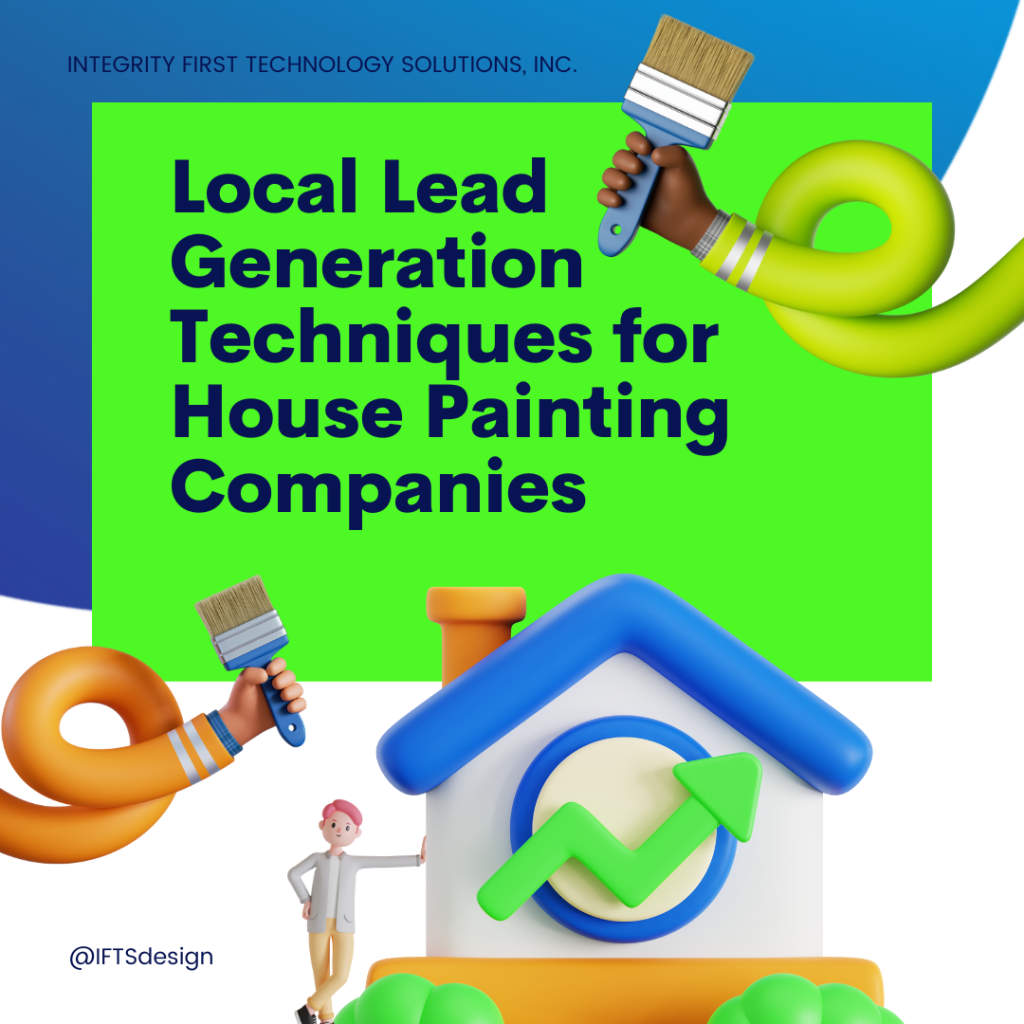 LEAD GENERATION FOR HOUSE PAINTERS, PART 1
Are you having trouble locating high-quality leads while employing tried-and-true marketing strategies like networking, word-of-mouth, and referrals to gain more customers?
House painters and handyman are some of the most in demand service professionals, but there is a ton of competition in the marketplace. 
How does a prospect know which company to choose?
As a house painting business, you typically offer similar services to your competition, so how do you stand out amongst the crowd?
It's by showcasing your differentiators with proven marketing techniques!
Ever wonder how a company gets more customers than you consistently even though their finished product is much worse than yours? 
It's their marketing.
You don't have to let this happen!
There are time-tested lead generating techniques that draw in the right clients who are prepared to purchase your services on the spot.
EFFECTIVE LEAD GENERATION STRATEGIES
In a market dominated by internet research, it can be hard for a business that just wants to focus on having the best services to come up with good lead generation strategies. With the internet, smartphones, Google, and social media taking over the world, lead generation has become more competitive and complex. 
How businesses like yours found new clients and customers has changed a lot in the last 20 years. If you're still marketing like it's 1999, you won't grow or remain relevant.
But there is a bright side…even in the most competitive markets, you can find ways to get leads with digital marketing strategies. Keep reading to find out how you can start getting new leads for your painting company.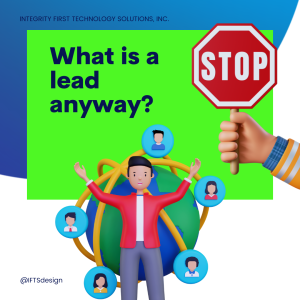 A lead is someone who has shown interest in your business's product or service and given you their contact information. Every business needs to find new customers and clients in order to grow.
The ways to get these new leads have changed, and while a few old-school methods might still work on a small scale, online local lead generation can help any business grow its audience and customer base in ways that have never been seen before.
LET'S TALK ABOUT LEAD GENERATION
Lead generation is the process of turning people in your market who don't know about your business into leads who are interested in what services you have to offer.
Your lead generation strategy tells you how to get people interested in your business so they can enter your sales pipeline. When you know what your potential customer wants and can connect that to a good offer, you will always get good leads.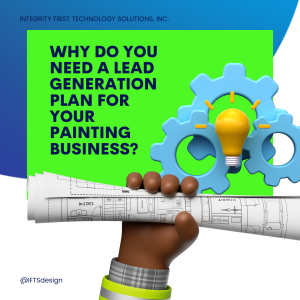 WHY DO YOU NEED A LEAD GENERATION PLAN FOR YOUR PAINTING BUSINESS?
As Zig Zigar says, "You are out of business if you don't have a prospect."
To grow your company, you need a steady stream of high-quality, sales-ready leads that are ready to get started with the painting process. When potential customers are interested in your business, they are easier and cheaper to sell to in the future because there is already a trust factor involved.
Even if your business is small, you can still have a large customer base if you have a good plan for getting leads.
As people become more and more dependent on the internet, there have been big changes in how they look for, get, and pay for home services.
Buyers can make most of their decisions based on their access to a lot of information online. Once they complete a form on your website or call, they have already done most of the work. Getting a customer's attention and keeping it throughout the buying cycle has become even harder.
As a painting business, you need to come up with a creative way to get in front of your ideal customer. This will help you build trust and turn prospects into leads.
Lead generation is the most important thing for a business to do that wants to grow. It helps you spread the word about your brand, connect with your users, get sales-ready leads, and, in the end, increase your conversions.
For 65% of businesses, generating traffic and leads is their top marketing challenge.
– HubSpot
HOW TO GENERATE LEADS FOR YOUR COMPANY
Over the years, the way people buy products and services has changed a lot. With the rise of the Internet and an abundance of information online, buyers today are more likely to make decisions on their own, with no need to talk to a salesperson. About two-thirds to ninety percent of the buying process is now done by the buyer before they even talk to the business.
Companies that do well at lead nurturing generate 50% more sales-ready leads at a 33% lower cost.
– InvespCRO
It is now harder than ever to get a customer's attention and keep it throughout the buying process. 
So, what should you do?
Businesses must have a clear plan to find new ways to connect with customers and get them interested in their services. 
Let's talk about some ways to do this!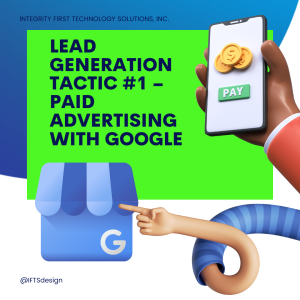 LEAD GENERATION TACTIC #1 – PAID ADVERTISING WITH GOOGLE
Google paid advertising lets you reach potential customers who don't know about your painting business yet.
A study by Search Engine Land found that 75% of people say paid search ads make it easier for them to find the information they want on a website or search engine. 33% of people click on a paid search ad because it directly answers what they were looking for.
So, how should you approach paid ads?
Well, there are multiple approaches to discuss:
Paid Advertising with Display Ads
Display ads are the ads you see on multiple search engines and pages that are small embeds throughout the page. They usually have an offer, a company logo, and pictures. They can also be a short video. Most of the time, these ads are very specific to the demographics and actions of prospects and buyers.
Display advertising has proven to increase traffic to websites by 300%.
– Visually
These kinds of ads are better for getting people to learn about your business, but there are other paid options that work well, too.
On average, 41% of clicks go to the top 3 paid ads on the search results page.
– Wordstream
Paid Advertising with PPC Search Ads (Pay-Per-Click)
Pay-per-click ads are a cheap way to advertise online because you only have to pay when someone clicks on your ad, which can lead to any website link or even your phone number.
No matter what business you're in, a very large number of your potential customers are online and using Google or Bing to find information. With Google AdWords PPC ads, you can reach people based on what they are looking for.
PPC visitors are 50% more likely to purchase something than organic visitors.
– Unbounce
If you are ready to invest time in a process of trial and error to fine-tune your chosen key phrases or utilize a PPC management service with bidding experience, you will be able to appear in front of more people who are relevant to your business.
For high commercial intent searches (someone looking to buy a product), paid ads get 65% of all clicks.
– Wordstream
Paid Advertising with Retargeting (Pay-Per-Click)
Retargeting is a clever way to get prospects to take action. With retargeting, you can find your prospects wherever they are and make sure that they see your business over and over again with images, videos and text ads.
Retargeting helps you get more leads from people that have visited your site, watched your videos, called you or clicked on your ads.
Lead generation outsourcing is 43% more efficient than in-house generating because of their expertise.
– Fearless Competitor
Paid Advertising with Google Local Service Ads (Pay-Per-Click)
Local Services ads help you connect with people who search on Google for the services you offer. 
Customers in your area will see your ads, and you only pay if a customer contacts you directly through an ad. As a Google Guaranteed provider, you gain the trust of new customers and your ads stand out on Google's search results pages.
Local Service Ads by Google receive 13.8% of local search engine results page clicks.
– BrightLocal
Getting started with Google Local Service Ads is really easy.  It only takes 3 steps:
Sign up on Google as a local service provider

Create a budget based on the number of leads that you want to get

Turn on the ads, then pay only if someone contacts you via the ad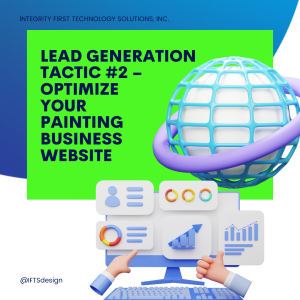 LEAD GENERATION TACTIC #2 – OPTIMIZE YOUR PAINTING BUSINESS WEBSITE
You need a high-quality website and landing pages if you want quality leads.
Website optimization, often lumped in with search engine optimization (SEO), is the process of making a website work well for its users, search engines, and the business…which results in more leads and a better UI experience.
A well-optimized website is a crucial component of any successful lead generation strategy. Your website will sell your business with the SEO already in place. After all, the goal of all your other lead generation strategies is to convert random visitors to your website into paying clients.
According to Marketo, only 4% of people who visit a website are in a purchasing mindset. 
While it sounds like a terrible stat, keep in mind that it only indicates the traffic that is heading for the exit step of your sales funnel. The other 96% are still in the "wait and see" phase, giving you plenty of time to hone your conversion techniques.
Make it obvious on your website where you want visitors to go and what you want them to do when they get there.
Be sure to watch for Part 2 of this blog series, which covers 4 more lead generation tactics for painters and a plan to bring them together!